Bande-annonce du scénario de Call of Duty Infinite Warfare.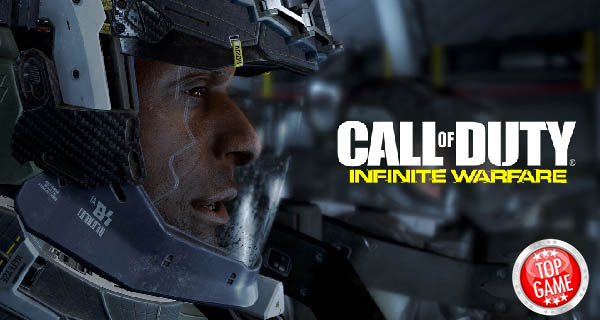 Activision vient de révéler la bande-annonce de sa toute dernière campagne pour Call of Duty Infinite Warfare. Vous pourrez voir de nombreux visages familiers dans la vidéo. Le rôle du méchant de l'Amiral Salen Kotch du Front de Défense des Colonies est tenu par Kit Harington de Game of Thrones. Le combattant de UFC Conor McGregor joue le Capitaine Bradley Fillion, le subalterne de l'Amiral Kotch. Vous pourrez aussi voir Claudia Christian de Babylon 5 en tant que Capitaine Ferran, Jaime Gray Hyder de True Blood comme le Lieutenant Nora Salte, et il y en a encore bien d'autres. En regardant la vidéo, cherchez les visages que vous pouvez reconnaître.
Le synopsis officiel du jeu précise :
Après une attaque surprise simultanée sur les forces de l'UNSA à Genève et à Moon Port Gateway, le Lieutenant Nick Reyes doit prendre la tête du Retribution, l'un des derniers vaisseaux de guerre restant sur Terre. En cette époque d'adversité inconcevable, Reyes doit mener son fidèle équipage contre les plans impitoyables du Front de Défense des Colonies visant à dominer tout ceux qui s'opposent à eux.
Regardez la palpitante bande-annonce officielle du scénario de Call of Duty Infinite Warfare ci-dessous :
Pré-commander Call of Duty Infinite Warfare vous donnera accès à la bêta multijoueur du 14 octobre. Elle sera d'abord disponible sur PlayStation 4 puis d'autres plateformes suivront. Nous vous donnerons plus d'informations sur ce sujet.
Vous pourrez jouer à Infinite Warfare lors de son lancement officiel le 4 novembre sur PC, PlayStation 4 et Xbox One.