Saint Seiya Soldiers' Soul sort dans quelques jours!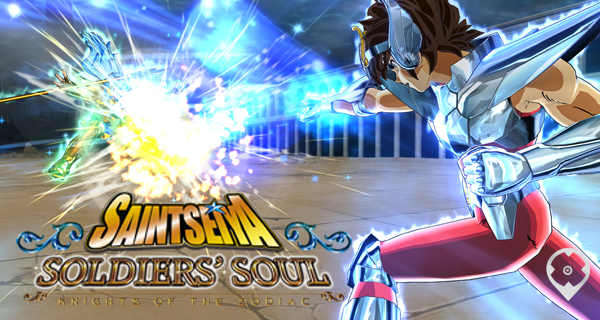 Avis au fans du manga ou de l'anime de « Saint Seiya Knight of the Zodiac »(Les chevaliers du Zodiaques), ou encore de tout joueurs passionné par les jeux de combat, le jeu vidéo arrive enfin! Saint Seiya Soldiers' Soul, jeu de combat développé par Dimps et Namco Bandai Divertissement est de retour et il est doté de contenu et fonctionnalités spectaculaires! Le jeu est améliorée sur PC et PS4 et dispose maintenant de meilleurs graphismes et textures, il est capable de fonctionner en 1080p à 60FPS.
Contenu de Saint Seiya Soldiers' Soul
Le retour d'un classique
Saint Seiya Soldiers' Soul est de retour et il dispose des personnages de la série! Pour ce qui est des personnages, les 12 chevaliers d'Or sont présent ainsi que leurs tenues de dieu tiré du dernier anime « Soul of Gold« . De plus, avec les « God Warriors« , « Polaris Hilda » ainsi que les personnages téléchargeables pris de Saint Seiya Brave Soldiers cela fait un total de 48 personnages uniques avec 146 skins au total, ce qui est le record pour tout jeu Saint Seiya confondu.
Saint Seiya sur Steam et PS4 pour la première fois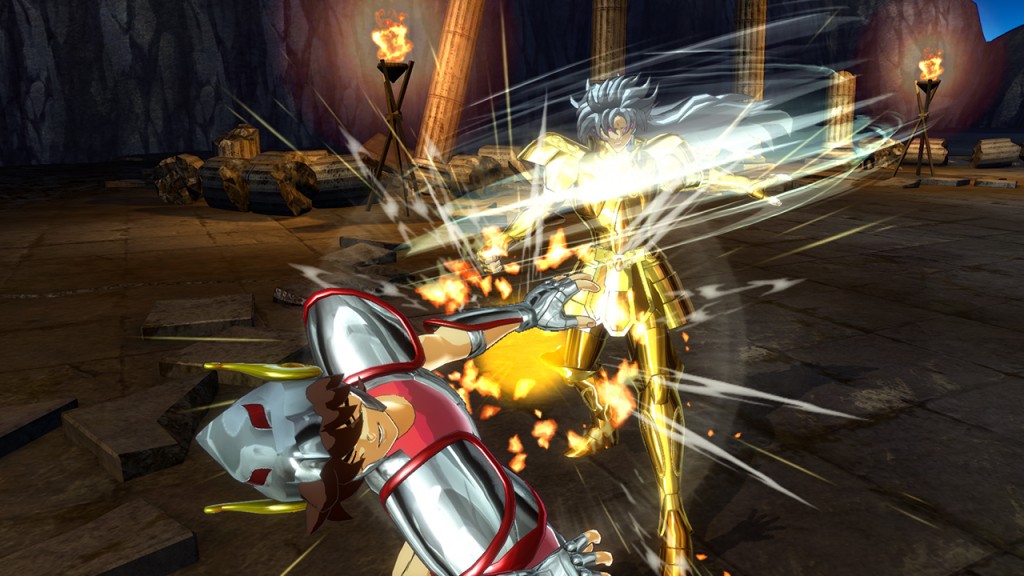 Pour la première fois dans la série, la bataille pour Athena est maintenant disponible sur Steam et Playstation 4! Le jeu est également disponible pour la Playstation 3.
Histoire MÉMORABLE
Soyez immergé dans l'univers de Saint Seiya, et suivez son scénario des douze temples du Zodiaques au combats contre Hades, ainsi qu'a d'autres endroits inattendus.. Vous avez aussi la possibilité de revivre la mémorable histoire de Saint Seiya's avec de belles scènes en 3D.
Gameplay optimisé, plus de combos ainsi que de nouveaux mouvements!
Ce dernier opus offre maintenant un meilleure système de combat, avec plus de combos aériens, et une augmentation de la vitesse de jeu. L'ajout d'un nouveau projectile appelé « Photon » (unique pour chaque personnage) est également un plus. Faites l'expérience de combats Cosmo encore plus palpitant avec de nouveaux mouvements spéciaux, qui rend le jeu encore plus stratégique et immersif.
---
La date de sortie de Saint Seiya Soldiers' Soul est fixé au 27 novembre 2015 et sera disponible en téléchargement digitale.
Économisez de l'argent et retrouver le au meilleur prix sur toute plateforme via notre site en cliquant ici.