La quête mystère de Watch Dogs 2 découverte par les joueurs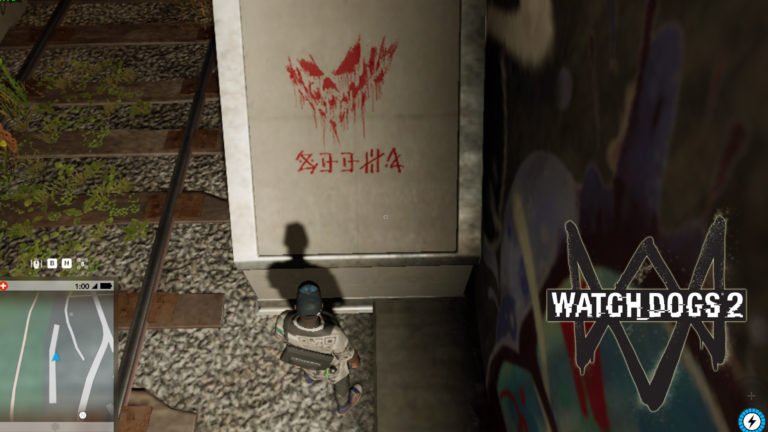 Les joueurs du jeu de piratage d'Ubisoft, Watch Dogs 2, ont récemment découvert une nouvelle quête mystère juste quelques jours après la sortie de son correctif. Ils en ont parlé sur Reddit et discutent depuis d'une mission parallèle qui a commencé quand ils ont pris une photo d'un graffiti. Des rapports de communication dans le jeu et des conversations entre des PNJ confirment aussi cette quête.
---
---
La quête mystère de Watch Dogs 2 concerne « The Shuffler« , selon Kotaku. Le Shuffler est une légende urbaine où ceux qui savent finissent par perdre la raison et commencent à entendre des voix. Selon des posts sur Reddit, la quête vous demande d'enquêter sur un mystérieux cas de quatre adolescents portés disparus. Apparemment, ces quatre ados, qui s'appellent eux-mêmes « les chasseurs de Shuffler » ont disparu après avoir voulu enquêter sur « The Shuffler ».
« L'une des choses que j'aime dans WD2 est que vous pouvez pirater les textes des conversations, j'ai récemment lu des propos au sujet d'un groupe d'enfants ayant été kidnappés et je pense que ceci peut être en rapport avec le prochain DLC. Jusqu'ici toute l'information que je possède est celle de ces 4 enfants enlevés, 1 a été enterré MAIS aucun corps n'a été trouvé, seule la cérémonie s'est déroulée et ils n'ont pas vraiment disparu depuis longtemps (plus de deux semaines) et certaines personnes pensent qu'il s'agit juste d'un canular de la part des enfants pour manquer l'école, ou d'une sorte de pratique étrange. Ceci semble être les parfaits ingrédients pour un DLC, » déclare l'utilisateur de Reddit Disciple_Of_Tachanka. Effrayant.
Le Tumblr officiel de Watch Dogs 2 a également confirmé l'existence de « The Shuffler », en disant que si vous entendiez « traîner des pieds » vous devriez partir en courant. Le post dit aussi de rester à l'écart des fissures, qu'elles soient dans les murs ou sur le trottoir.
Nous pouvons dire que cette quête mystère de Watch Dogs 2 est quelque chose de vraiment intéressant, car elle donne aux joueurs une pause avec tous les piratages de DedSec. Qu'en pensez-vous ?