Présentation de Kingpin, un autre des personnages de la liste d'Agents of Mayhem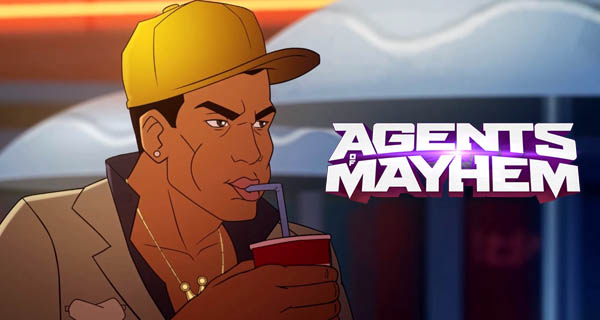 Un autre agent a été dévoilé dans la liste des personnages d'Agents of Mayhem. Il s'agit cette fois du très fameux Kingpin, aussi connu en tant que Pierce Washington.
---
---
Présentation de Kingpin
Kingpin fait aussi partie du trio appelé Firing Squad avec les autres agents Oni and Scheherazade. C'est un personnage inspiré de Saints Row qui apparaît en fait dans Agents of Mayhem. En plus d'être un agent du M.A.Y.H.E.M., il est aussi un leader des Vice Kings. Et il est la raison pour laquelle les gangs de Stillwater sont tous unis contre L.E.G.I.O.N.
Regardez la vidéo de présentation du personnage de Kingpin d'Agents of Mayhem ci-dessous : 
Kingpin est ce qu'on peut appeler un personnage de « classe spéciale » car il est considéré comme un agent « à faire par vous-même ». Selon l'arme que vous lui donnerez, il aura un style de jeu différent. C'est un spécialiste des armes qui peut manier un grand nombre d'armes à feu et de gadgets.
Mais la caractéristique marquante de Kingpin est de se déplacer avec son radio-cassette, ce qui lui permet de créer un flash-mob impromptu qui étourdi tous les ennemis même les chefs.
Agents of Mayhem sort dans seulement quelques jours sur PC, PlayStation 4 et Xbox One. La date de sortie est fixée au 15 août.