Préparez vous pour les combats intenses des Ori and the Will of the Wisps!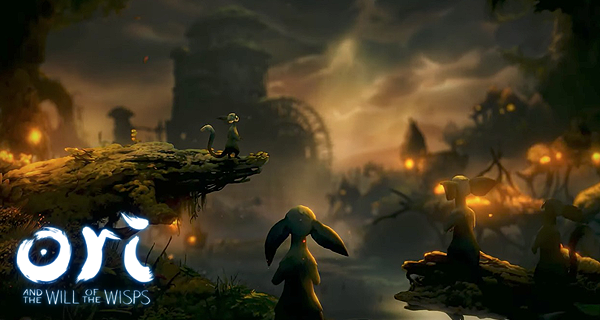 Ori and the Will of the Wisps, développé par Moon Studios, a révélé de nombreuses caractéristiques intéressantes à attendre lors de la sortie officielle du jeu le 11 mars 2020. L'une des caractéristiques magnétisantes les plus prononcées du jeu est ses batailles de boss intenses et multiphases. Le jeu présente « trois fois la portée et l'échelle » des Ori et de la Forêt des Aveugles, et une partie de son monde nouvellement étendu est constituée de créatures massives appelées les Perdus.
---
---
Selon Moon Studios, le but n'est jamais d'avoir un combat de boss où les joueurs battent un énorme boss et c'est tout. Au lieu de cela, les combats de boss s'étendent sur plusieurs phases. L'exemple présenté est celui où le joueur bat une créature en combat qui fait ensuite la queue pour une séquence d'évasion où le joueur est poursuivi par un ennemi effrayant et inébranlable.
De plus, les boss sont intégrés à l'histoire du jeu, ce qui donne beaucoup de sens à ces combats. Ceci, ajouté aux combats de boss à plusieurs phases, fait du combat une mini-conquête très gratifiante en soi.
Ori and the Will of the Wisps s'annonce comme une expérience de jeu extrêmement captivante. Il s'agit d'une amélioration significative par rapport aux normes établies par son prédécesseur, de sorte que son succès ne surprendra pas grand monde. Le jeu contient de nombreuses caractéristiques qui méritent d'être appréciées, mais soyez prêts pour les combats de boss intenses, fantastiques et à plusieurs phases qu'il propose.
Ori and the Will of the Wisps sera lancé sur PC et Xbox One.