Annonce de pré-commande et nouvelle bande-annonce du gameplay pour Dishonored 2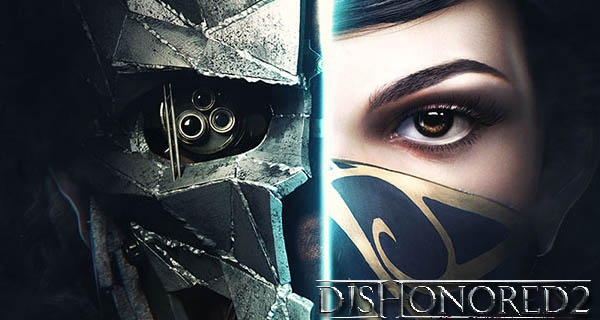 Bethesda a annoncé que la pré-commande de Dishonored 2 vous donnera accès au jeu un jour plus tôt. Avec cette annonce sort également le trailer du gameplay « Kill the Grand Inventor« .
La sortie de Dishonored 2 est prévue pour le 11 novembre 2016 sur PC, PlayStation 4 et Xbox One. Ceux qui souhaiteraient y jouer dès le 10 novembre le peuvent en le pré-commandant.
Le jeu est absolument superbe. Les illustrations sont réellement magnifiques avec une attention particulière donnée aux détails dans chaque coin et recoin. Le gameplay aussi paraît très naturel avec des mouvements fluides. Vous pouvez vérifier ceci dans la vidéo à la fin de ce post.
Celle-ci présente Emily Kaldwin alors qu'elle infiltre le Manoir Clockwork à la recherche du « Grand Inventeur » appelé Kirin Jindosh. Ces huit minutes de vidéo vous montreront les compétences qu'Emily possède. Nous sommes certains que vous serez impressionnés par les différents gadgets et armes qu'elle peut utiliser ainsi que par ses capacités surnaturelles. Les ennemis pouvant la vaincre ne sont pas de ce monde ! Si vous n'êtes pas un fan des pouvoirs surnaturels d'Emily, vous pouvez toujours jouer le jeu dans son mode Flesh and Steel.
Destructoid pense que le jeu est un sérieux prétendant pour le Jeu de l'Année. Êtes-vous d'accord ? Regardez la bande-annonce du gameplay et partagez vos avis avec nous dans les commentaires.
Nouvelle bande-annonce du gameplay pour Dishonored 2