Post Scriptum est le jeu de tir de la seconde guerre mondiale que vous attendiez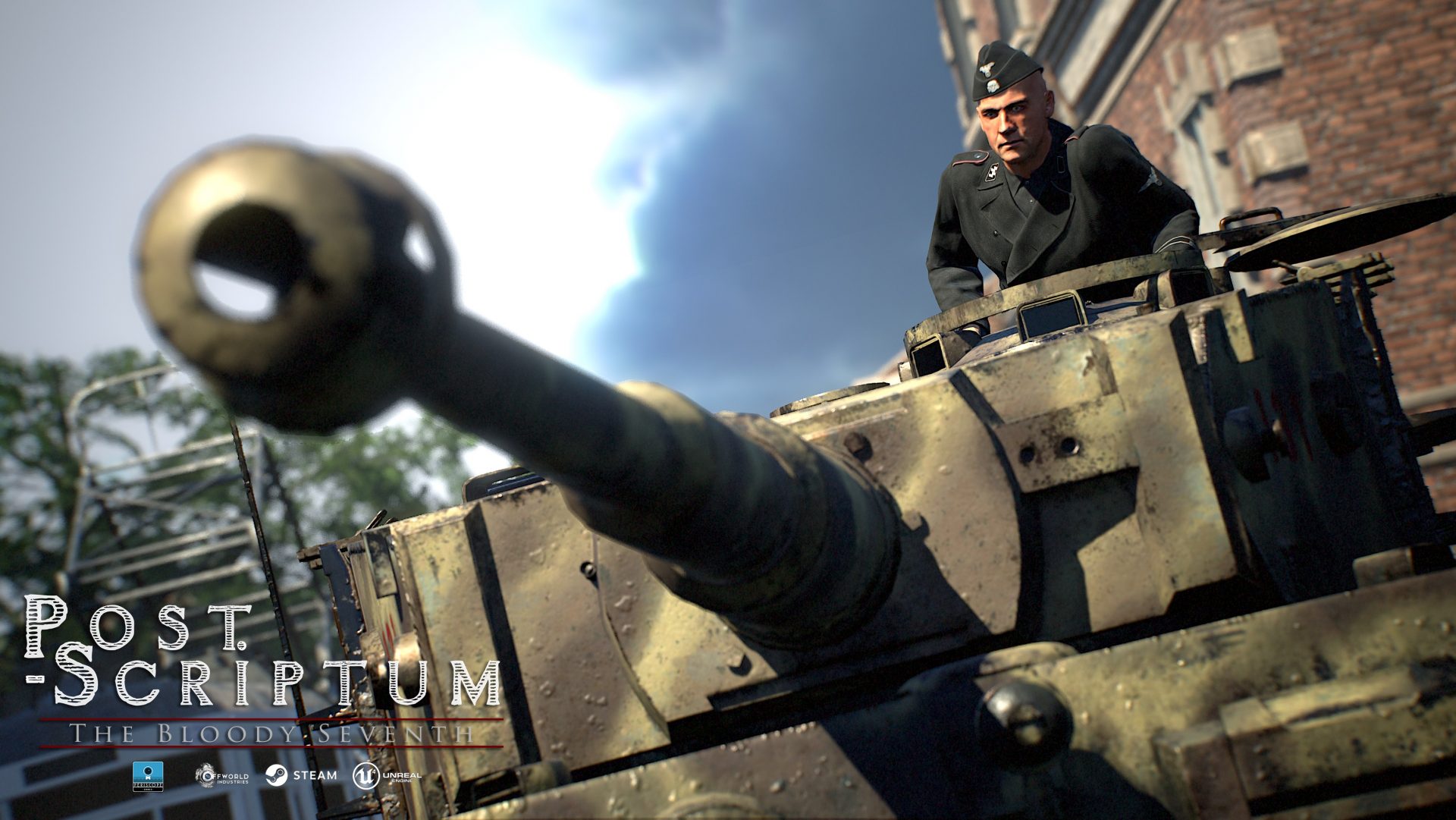 Il y a beaucoup d'hostilité autour des libertés historiques que EA DICE prend avec Battlefield V. En fait, si le réalisme et la précision historique sont ce que vous recherchez dans un jeu de tir de la Seconde Guerre mondiale, vous feriez peut-être mieux de chercher ailleurs. La bonne nouvelle est que Periscope Games pourrait avoir exactement ce que vous recherchez avec son prochain jeu, Post Scriptum : The Bloody Seventh.
---
Selon la définition de Steam, Post Scriptum est « un jeu de simulation de la Seconde Guerre Mondiale, axé sur la précision historique, la bataille à grande échelle, avec une courbe d'apprentissage difficile et un besoin intense de cohésion, de communication et de travail d'équipe« . Le jeu est centré sur les évènements de « l'Opération Market Garden » qui a lieu en Hollande. Les joueurs auront le choix de rejoindre la British Airborne Division, le British XXX Corps, ou plusieurs divisions de l'armée allemande.
Au moment du lancement, le jeu comportera 5 cartes, 40 véhicules « fidèlement recréés » et 50 armes authentiques. Une boîte à outils de modding sera également fournie aux créateurs de contenu qui souhaitent ajouter ou modifier des éléments du jeu.
Les développeurs souhaitent également poursuivre le développement et publier du contenu après le lancement. La 82ème et la 101ème Airborne Division des États-Unis devraient être lancées peu après la sortie du jeu, et ceux qui achèteront l'édition Supporter bénéficieront d'un accès anticipé. Les mises à jour des cartes existantes et des cartes supplémentaires sont également sur la feuille de route, avec le mode de jeu Sandbox et un autre mode de jeu non révélé. Ce qui particulièrement alléchant est que les développeurs vont essayer (mais sans garantie) de réaliser des serveurs dédiés à 50 contre 50.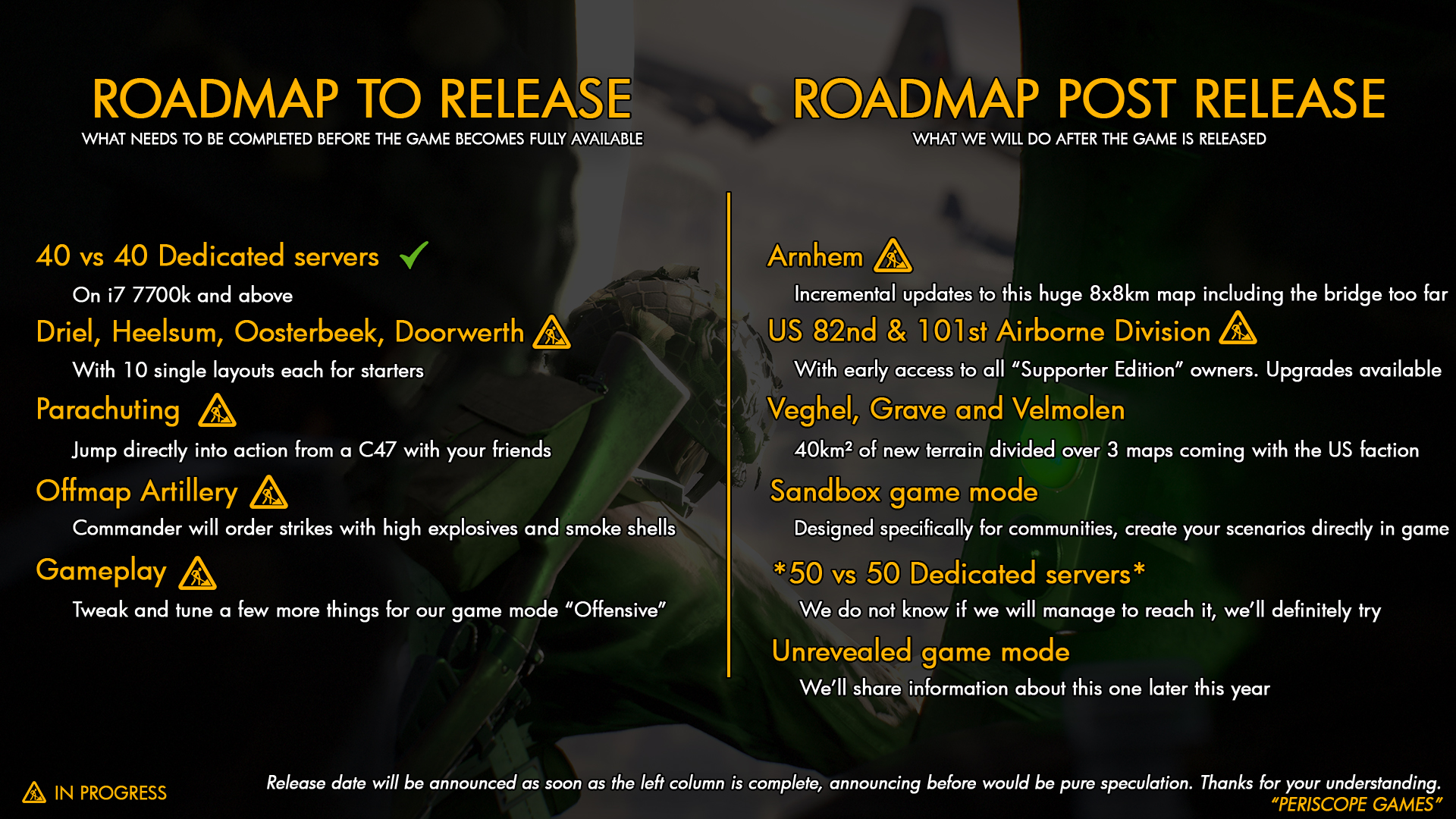 Post Sriptum : The Bloody Seventh doit être lancé le 18 juillet sur PC via Steam.