Bethesda répond à la polémique Nazi de Wolfenstein 2 The New Colossus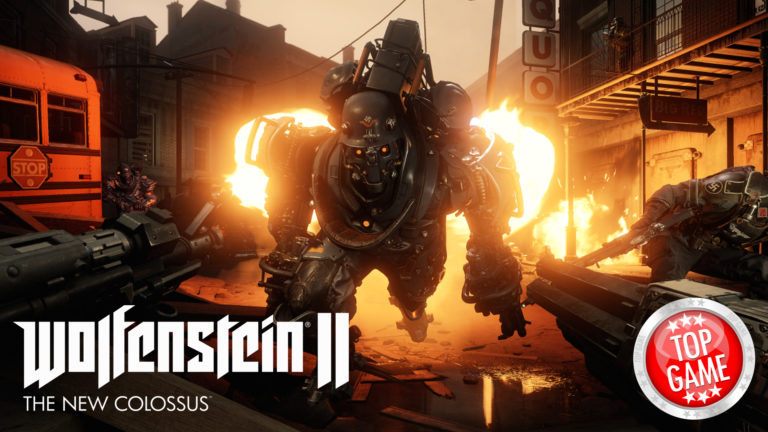 « Make America Nazi-Free Again »
Bethesda a fait connaître sa réponse à la polémique Nazi de Wolfenstein 2 The New Colossus qu'un simple tweet promotionnel a allumé. Le tweet ressemble à une publicité classique pour Wolfenstein, jusqu'à ce que certaines personnes essayent de déformer l'annonce du message.
---
---
Le tweet, qui comprend un court vidéo clip, dit : « Libérez à nouveau l'Amérique des Nazis. » Les réponses sur Twitter ont été majoritairement positives, mais certains pensent que le tweet pose problème. Certaines de ces personnes font le lien entre le tweet et la récente montée de la droite alternative et néo-nazie aux USA.
En raison de cette problématique, le VP du marketing de Bethesda, Pete Hines s'est exprimé. Dans sa déclaration sur Gameindustry.biz, Hines déclare, « Nous sommes bien sûr au courant des évènements actuels en Amérique et de la façon dont ils sont liés à certains thèmes dans Wolfenstein II… Wolfenstein est résolument une série anti-nazi puisque la première version date d'il y a plus de 20 ans. Nous n'allons pas nous éloigner du sujet du jeu. Nous ne ressentons pas que c'est un but pour nous de dire que les nazis sont anti-américains, et nous ne inquiétons pas d'être du bon côté de l'Histoire ici.« 
Il a aussi ajouté que dans le jeu, le personnage principal, BJ Blazkowicz, est un membre de la Résistance dont le but est de libérer le monde du joug nazi. La première étape pour cela est de libérer l'Amérique. « Par conséquent, l'idée de #NoMoreNazis en Amérique est, en fait, ce dont parle tout le jeu (et la franchise). Notre campagne s'oriente vers cette opinion, et elle met malheureusement en valeur des évènements actuels du monde réel. » a ajouté Hines.
Quant à la campagne marketing controversée, Hines a précisé que les jeux Wolfenstein ont toujours été anti-nazis. « C'est ce dont parle notre jeu. C'est ce dont a toujours parlé notre franchise. Nous n'avons pas peur d'assumer ce que BJ représente et ce que Wolfenstein symbolise. Quand il s'agit de nazis, vous pouvez nous placer dans la colonne « contre« .
Que pensez-vous du débat Nazi sur Wolfenstein 2 The New Colossus ? Faites-nous connaître vos opinions dans les commentaires plus bas !
Wolfenstein 2 The New Colossus Nazi sera disponible à partir du 27 octobre 2017 sur PC, PlayStation 4, et Xbox One, et en 2018 sur Nintendo Switch.