Pokemon Sword and Shield : Bilan des critiques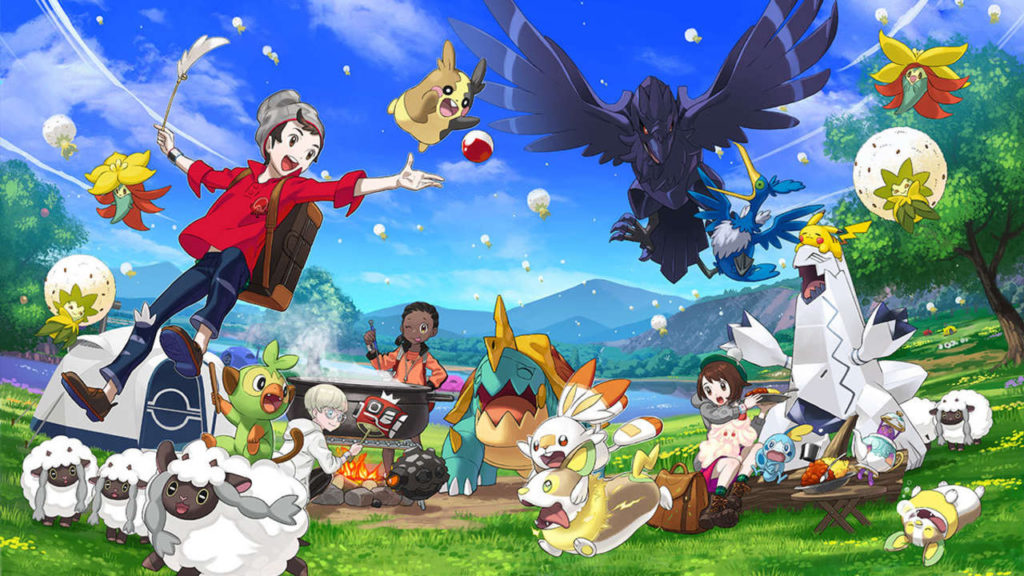 Pokemon Sword et Pokemon Shield sont peut-être les premiers jeux de base de la série à venir sur une console domestique, mais ils ont été tellement controversés tout au long de la pré-sortie que beaucoup de gens se tourneront vers les critiques pour leur donner une idée de la valeur de ces nouvelles entrées.
---
---
C'est là que nous intervenons. Les critiques sont là et nous avons compilé ceux des médias de jeux vidéo les plus populaires pour vous aider à décider si ces jeux sont pour vous.
Voici la revue de presse de Pokemon Sword et Pokemon Shield :
---
« Pokemon Sword and Shield sont les meilleurs jeux de la série, rationalisant ses traditions les plus fastidieuses sans rien perdre de son charme. »
– Casey DeFreitas
---
« Les réglages du gameplay et l'attention aux détails font de Pokemon Sword and Shield le monde Pokemon le plus fascinant à ce jour. »
– Sam Loveridge
---
« En collectant, en se battant et en explorant, Sword and Shield se sont concentrés sur ce qui rend ces piliers des jeux Pokémon si captivants en premier lieu. »
– Kallie Plagge
---
« Bien que certaines frustrations l'empêchent de devenir une véritable légende, cette nouvelle génération prouve que la franchise Pokémon est toujours excellente, plus de deux décennies après ses débuts. »
– Brian Shea
---
« Il est impossible d'ignorer les questions épineuses, mais dans l'ensemble, Pokémon Sword and Shield sont un bon début pour la génération HD des jeux Pokémon, mais il y a encore beaucoup à améliorer lors de la prochaine sortie. »
– Alex Olney
---
« Pokemon Sword & Shield est trop souvent un peu décevant, et dans certains endroits, il semble un peu inachevé, mais il fournit aussi pleinement ce sentiment chaud et flou que l'on attend de la série. »
– Alex Donaldson
---
« Pokémon Sword and Shield ajoutent de nouvelles créatures brillantes, mais comme leurs formes Dynamax gargantuesques, les jeux ressemblent à une projection creuse. »
– Chris Tapsell
---
« Ce ne sera pas tout pour tout le monde, et ça ne rendra pas tout le monde heureux. C'est un portail vers un nouveau monde. Et il a certainement quelque chose pour le public principal des Pokémon : tout le monde dans le monde entier. »
– Gita Jackson
---
La plupart des critiques semblent d'accord que les deux jeux sont des entrées en suspens qui éliminent la mécanique fastidieuse et fatiguée des vieux jeux pour révéler de nouvelles et excitantes façons de jouer. La décision de ne pas inclure tous les Pokémon des jeux précédents fera probablement mal aux finisseurs, mais avec tant de ces Pocket Monsters à collecter, la plupart des joueurs seront probablement moins déçus.
Bien qu'il y ait eu quelques mots durs de la part de certains critiques, il est difficile d'imaginer un fan de Pokemon sauter cette génération du tout. Étant donné le choix de jouer à un nouveau jeu Pokemon plutôt que de ne pas le faire, je pense que le choix est clair pour tout fan. Bien sûr, vous ne passerez peut-être pas autant d'heures dans les nouveaux jeux que dans les précédents, mais vous en aurez probablement pour votre argent à jouer, ne serait-ce que la campagne principale sur votre télévision.
Pokemon Sword et Pokemon Shield sont sorti le 15 novembre 2019 en exclusivité pour la console Nintendo Switch.