Plus de 7 millions de joueurs pour Overwatch lors de sa première semaine !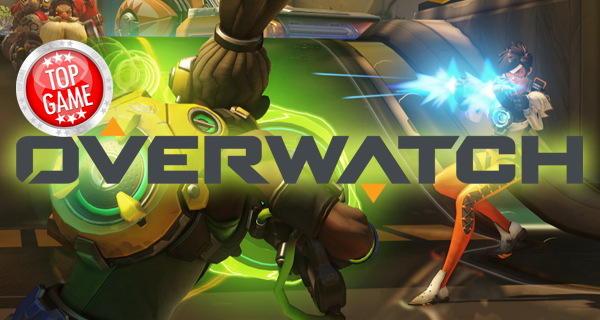 Plus de 7 millions de joueurs pour Overwatch
Les récents chiffres révèlent que plus de 7 millions de joueurs pour Overwatch, ont « combattu pour le futur » depuis la sortie du jeu le 24 Mai dernier. Ces données sont tirées d'un communiqué de Blizzard du 2 juin 2016. L'effectif se réparti sur toutes les plateformes : PC, Xbox One, et PlayStation 4.
Ceci montre aussi que les joueurs se sont connectés 119 millions d'heures (et ça continue) au jeu dans le monde entier.
Blizzard ajoute : « Depuis le lancement, les joueurs ont changé de héros 326 millions de fois et ont fait équipe pour livrer des cargaisons à leurs destinations sur les champs de bataille de demain. »
« Au cours des mois et des semaines précédant la sortie nous avons constaté beaucoup d'affection et de soutien pour Overwatch, joueurs de Blizzard, fans de FPS, et ceux qui n'avaient jamais touché à un jeu comme celui-ci auparavant – et nous sommes très reconnaissants à tous pour leur formidable engouement et enthousiasme » a déclaré Mike Morhaime, PDG et cofondateur de Blizzard Entertainment.
Il a ajouté,  » Nous avons consacré beaucoup d'efforts pour créer ce jeu, et un nouvel univers, que n'importe qui peut apprécier. Nous sommes enchantés d'avoir eu un lancement aussi réussi, et nous nous réjouissons de tout le fun, de la compétition et des nouveaux contenus encore à venir.« 
L'édition Overwatch Origins en détails
L'édition Overwatch Origins est maintenant aussi disponible. Cette édition vous donnera accès à une collection de skins de héros qui vous offriront des aperçus du passé de cinq des héros. Ceux-ci sont : Blackwatch Reyes (Reaper), Strike-Commander Morrison (Soldier : 76), Overgrown Bastion, Security Chief Pharah, et Slipstream Tracer.
Elle inclura également « des cadeaux cachés » de quelques jeux Blizzard tels que :
Mercy wings pour Diablo 3
Un Baby Winston pet pour World of Warcraft
Un ensemble de 2 portraits héroïques de StarCraft 2
Un dos de carte sur le thème Hearthstone pour Overwatch
Un héro jouable Tracer pour Heroes of the Storm
L'édition Overwatch Origins est actuellement au prix de 59.99$ chez www.playoverwatch.com/buy. Vous pouvez aussi aller sur notre comparateur pour trouver le meilleur prix de cette édition spéciale.