Les personnes dans les coulisses de Kingdom Come Deliverance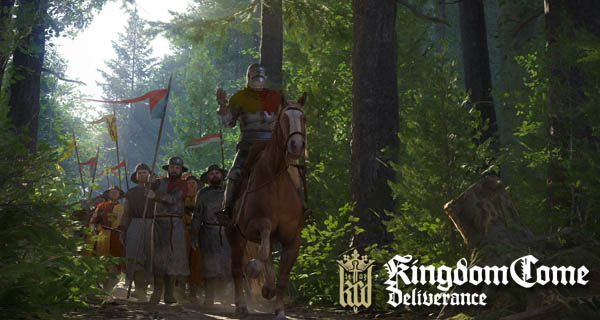 Warhorse Studios a présenté trois personnes de Kingdom Come Deliverance qui sont très importantes dans le processus créatif du jeu. Les trois choisies pour être présentées cette semaine sont l'Auteur, le Programmeur en Chef, et le Responsable des Relations Publiques.
---
---
Chacune de ces personnes joue un rôle spécial dans le jeu et vous pouvez en apprendre un peu plus sur elles plus bas.
Martin "Athert" Antoš l'Auteur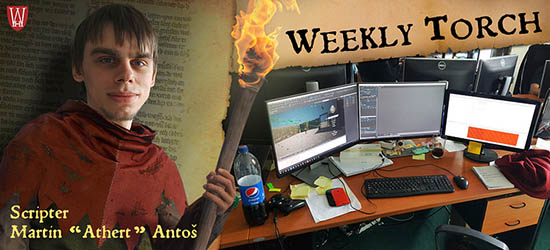 Le travail de l'auteur est de s'assurer que toutes les parties du jeu sont bien connectées et fonctionnent correctement entre elles dans le jeu. « En tant qu'auteur, mon job est de connecter tout le contenu produit par d'autres départements (animations, modèles, fonctions, design, etc) et de s'assurer que tout s'assemblera ensemble solidement dans le jeu final comme il se doit. »
Quelques petites choses de plus que vous pourriez vouloir connaître à son sujet est qu'il est né en République Tchèque et a travaillé chez Warhorse Studios en 2014 juste après l'ouverture de la campagne Kickstarter du jeu.
Michal "Mikee" Hapala le Programmeur en Chef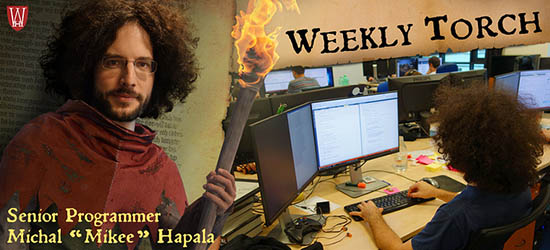 Mike décrit sa fonction en tant que programmeur comme, « J'ai toujours cru qu'être un programmeur est un diagnostic. Mon job est une manifestation de mon personnage, pas le contraire. » Il ajoute ensuite malicieusement « était-ce trop profond pour vous ? » Pour le moment son travail concerne la « correction de bugs et l'optimisation ». Il est originaire de Bratislava et a grandi à Prague. Il a aussi un message pour les fans du jeu, « Merci d'être restés avec nous depuis si longtemps. Moins vous accorderez d'importance à la médiatisation et plus vous serez satisfaits ! »
Tobias "Tobi" Stolz-Zwilig le Responsable des Relations Publiques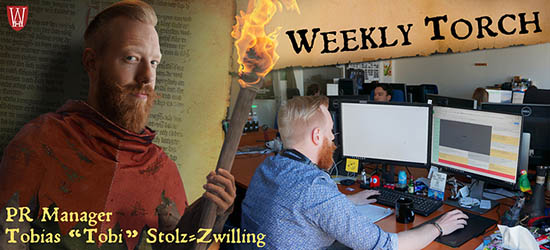 En tant que Responsable des Relations Publiques, son job concerne la communication. Il était présent au E3 récemment clos pour présenter le jeu Kingdom Come Deliverance. Il a déclaré que « Les gens ont tendance à croire que je pars pour un agréable voyage à chaque fois que j'assiste à une convention. Mais en réalité, ce sont des tonnes de travail difficile… » Tobi a aussi mentionné qu'une partie de son travail est la « planification stratégique de toute notre communication y compris les relations avec la presse », et en parlant de la presse comme évoqué plus haut, tout est de la communication.
Il est originaire d'Offenbach am Main et est connu comme « l'Intrus Allemand » du Warhorse Studio.
Voilà vous savez tout sur trois importants personnages derrière le jeu Kingdom Come Deliverance. Il sort officiellement le 13 février 2018 et peut être joué sur PC, PlayStation 4 et Xbox One. Pré-commandez-le et vous obtiendrez Kingdom Come Deliverance Treasures of the Past.