Une nouvelle arme pour PlayerUnknown's Battlegrounds arrive avec la mise à jour de mai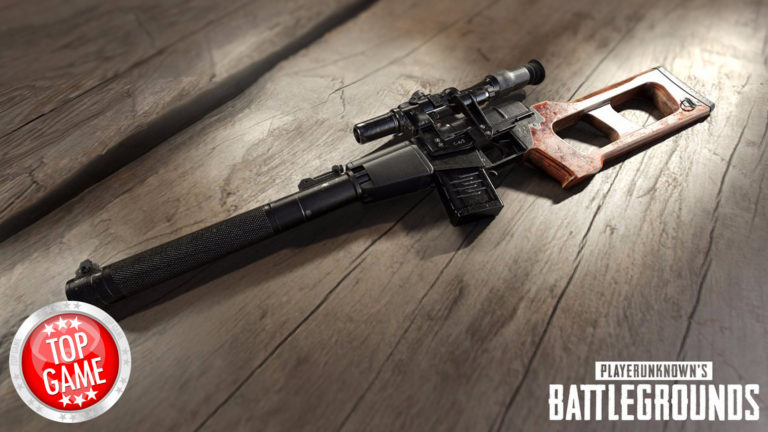 Bluehole ajoutera une nouvelle arme pour PlayerUnknown's Battlegrounds lors de sa mise à jour de mai qui est prête à sortir dés aujourd'hui, le 25 mai 2017. Celle-ci est le VSS, un fusil sniper. Elle a été présentée dans un tweet du compte Twitter de PlayerUnknown's Battlegrounds que vous pouvez lire ci-dessous :
---
---
Well look at our second monthly update early next week on the dev blog, but for now we're excited to reveal our next new weapon… the VSS! pic.twitter.com/YJiL6svKgm

— PLAY BATTLEGROUNDS (@PUBATTLEGROUNDS) May 19, 2017
Cette nouvelle arme de PlayerUnknown's Battlegrounds, le fusil sniper VSS, devrait tirer des cartouches 9*39 avec un chargeur de 20 ou 30. Ceci, si Bluehole a entièrement basé cette arme sur le VSS réel.
Hormis cet ajout d'une nouvelle arme, Bluehole délivrera aussi un correctif qui inclura des améliorations de performance du client, de la cadence d'images, et des corrections graphiques.
Les développeurs organiseront aussi un classement d'élimination des adversaires le 31 mai, ceci parce que le classement actuel n'est pas précis.
« Après le [tableau de] tri nous rendrons les précédentes statistiques accessibles publiquement avant le 15 juin pour que votre progression ne soit pas perdue, » a déclaré Bluehole dans un autre tweet.
PlayerUnknown's Battlegrounds est actuellement Top 1 des Jeux chez GocléCD.fr. Vous pouvez toujours obtenir ce jeu au meilleur tarif grâce à notre outil de comparaison de prix !