Nouveau Call of Duty: Warzone Bundle annonce pour la Saint-Patrick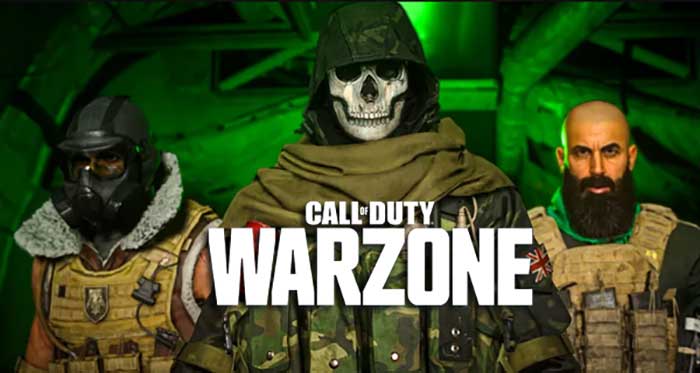 L'
Call of Duty: Warzone Bundle
pour la Saint-Patrick a été révélé !
---
Activision a récemment révélé que son nouveau hit-parade royal, Call of Duty : Warzone bundle, qui reçoit de nouvelles microtransactions payantes sur le thème de la Saint-Patrick. Le premier lot s'appelle Clover and Out et le second lot s'appelle Tracer Pack Green bundle.
---
---
Le lot Clover and Out comprend une variété d'articles thématiques comme une nouvelle peau d'opérateur et des plans d'armes uniques intitulés « Wish Me Luck » et « Top O' The Mornin ». Ce lot comprend également une nouvelle breloque d'arme appelée « Stout » et une breloque « Pot d'or ». Vous pouvez obtenir tout cela ainsi qu'un nouvel autocollant appelé « Shamrock and Roll » si vous avez les 1 100 points Call of Duty requis pour acheter le lot Clover and Out.
L'offre groupée « Tracer Pack Green » contient des balles traçantes vertes spéciales et les plans des armes SnapDragon et Gangrène. Vous trouverez également dans l'offre un charme de lutin et une carte d'appel « Uplinked ». Ce lot vous appartient tant que vous êtes prêt à investir les 1600 points d'appel requis pour l'achat.
Ready for another round?🍻

Celebrate St. Patrick's Day with Call O' Duty and the Clover and Out bundle. Available now in the item store. ☘️ pic.twitter.com/hfIrw2BGT9 — Call of Duty (@CallofDuty) March 14, 2020
Call of Duty : la zone de guerre a été abandonnée le 10 mars de cette année et son accueil a été extrêmement positif. Elle a déjà dépassé les 15 millions de joueurs actifs et n'a montré aucun signe de ralentissement. Cette célébration de la Saint-Patrick offre aux développeurs une occasion exceptionnelle de surfer sur les vagues alors qu'ils sont encore au sommet.
La réaction à cette injection de microtransaction fournira aux développeurs un retour d'information utile sur la durabilité et/ou la rentabilité de cette nouvelle Bataille Royale gratuite. Il convient de souligner que Call of Duty : Warzone est libre de jouer et que ce DLC n'a pas de statistiques qui lui conféreraient des avantages injustes. Cependant, si vous n'avez ni l'un ni l'autre, vous n'aurez certainement pas l'air aussi élégant et festif que ceux qui ont les objets équipés dans le jeu.
Call of Duty : Warzone est disponible pour PlayStation 4, Xbox One et PC et offre le crossplay.