Voici les nominés de cette année pour le Hall of Fame Mondial du Jeu Vidéo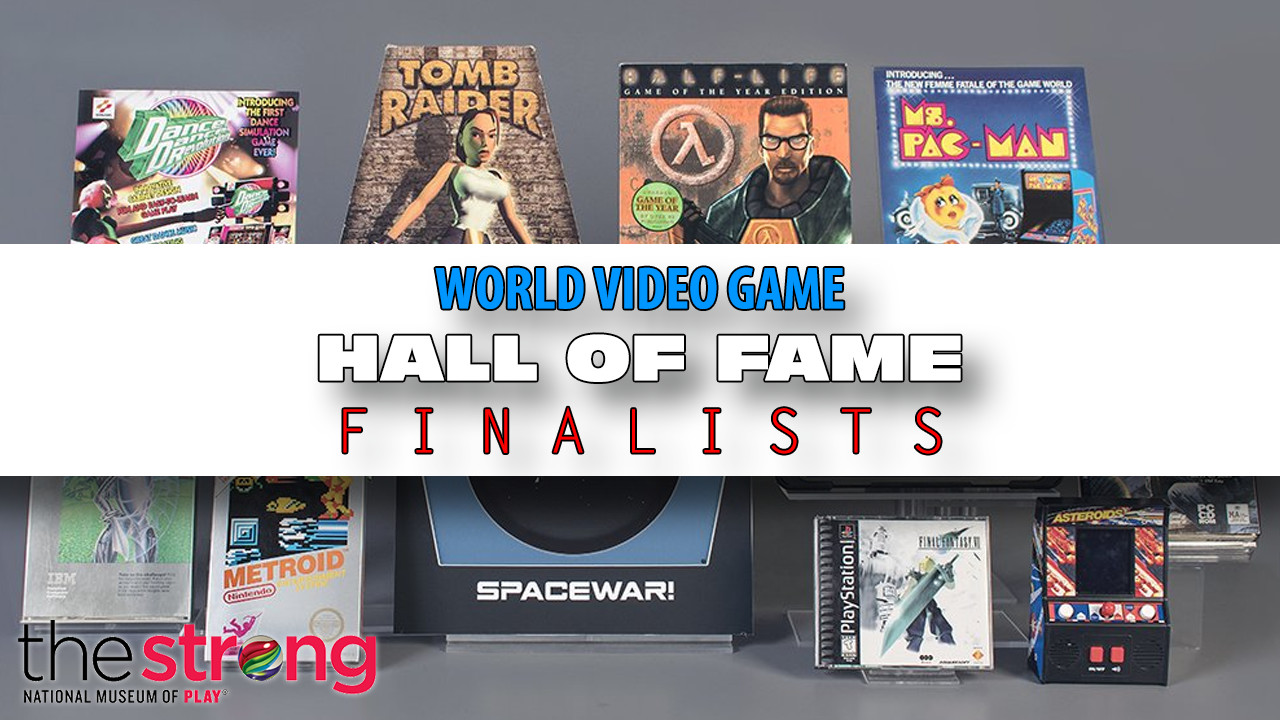 12 jeux ont été désignés comme finalistes pour le Hall of Fame Mondial du Jeu Vidéo de cette année via le musée Strong. Ceux-ci ont été tirés parmi des milliers de titres dans 100 pays différents par nominations publiques.
Si vous n'êtes pas familier avec la récompense, voici un extrait de l'annonce qui devrait vous en donner une meilleure compréhension :
« Le Hall of Fame Mondial du Jeu Vidéo à The Strong reconnaît les jeux électroniques individuels de tous types – arcade, console, ordinateur, ordinateur de poche et mobile – qui ont connu une popularité durant une période prolongée et qui ont exercé une influence sur l'industrie du jeu vidéo ou sur la culture populaire et la société en général. »
Chaque nominé est considéré comme ayant eu un impact énorme sur le monde du jeu et la culture pop. Tellement important qu'en fait ils ont probablement joué un rôle dans le style des jeux qui leur ont succédés. Les choix précédents incluent La Légende de Zelda, Halo : Combat Evolved, Super Mario Bros, Street Fighter II, Sonic the Hedgehog et Pokemon Red and Green.
Voici l'annonce officielle sur Twitter :
The Strong's World Video Game Hall of Fame names the 12 finalists for 2018. #videohall https://t.co/2wgizy2fme pic.twitter.com/dQ4Os4yoAw

— The Strong Museum (@museumofplay) March 27, 2018
Et maintenant, voici les 12 nominés pour cette année :
Asteroids
Call of Duty
Dance Dance Revolution
Final Fantasy VII
Half-Life
John Madden Football
King's Quest
Metroid
Minecraft
Ms. Pac-Man
Spacewar!
Tomb Raider
Une nouveauté cette année est que le public sera autorisé à voter pour une sélection « Choix du Joueur ». Et à partir de cette liste, on peut déjà voir quelques favoris les plus probables. La plupart des fans de RPG ont longtemps vénéré Final Fantasy VII tandis que Half-Life occupe une place spéciale dans le cœur de nombreux fans de FPS.
Les finalistes de la Promotion 2018 seront annoncés lors d'une cérémonie spéciale au musée The Strong le 3 mai 2018 à 16h30.