No Man's Sky est la meilleur vente de Steam's pour la semaine (Juillet 25 à Juillet 31)!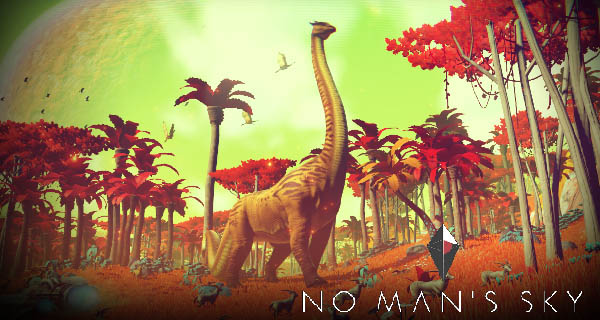 No Man's Sky s'approche lentement mais surement du sommet avant même son lancement
La semaine dernière, No Man's Sky a finit numéro 1 des 
Meilleures Ventes Steam
. Du 25 Juillet au 31 Juillet. Juste après « No Man's Sky » on trouve « We Happy Few », et en troisième place « Grand Theft Auto V ». C'est une bonne nouvelle pour Hello Games, sachant que le jeux n'est pas encore sortie. No Man's Sky sera disponible la semaine prochaine le 12 Août. Dans No Man's Sky, vous serez perdu dans un Univers composé de 18 quintillion de planètes. Expérimenter des biomes différents selon les planètes. Vous rencontrerez aussi des formes de vie extraterrestres, certaines amicales, d'autres hostiles. Jetez un œil aux autres jeux qui ont réussit a monter en haut du classement:
Meilleures Ventes Steam (25 Juillet – 31 Juillet)
No Man's Sky
---
---
We Happy Few
---
---
Grand Theft Auto 5

---
---
Total War: Warhammer – Call of the Beastmen
---
---
RimWorld
---
---
Starbound
---
---
Counter – Strike: Global Offensive
---
---
ARK: Survival Evolved
---
---
Dead by Daylight
---
---
Tom Clancy's Rainbow Six Siege
---
---
Ce sont les meilleurs ventes de jeux Steam du 25 Juillet au 31. Si vous avez manqué l'un de ces jeux, n »hésitez pas a compléter votre collection rapidement. Ce sont de très bon jeux qu'il vous faut ajouter a votre librairie.