Annonces Nintendo E3 2017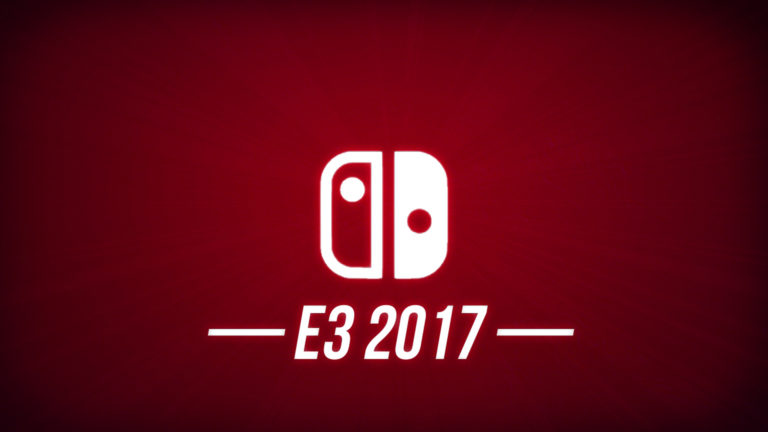 Il y a eu d'importantes annonces à la présentation Nintendo E3 2017 !
Metroid
Il y a eu deux annonces à propos de Metroid :
Metroid Prime 4 arrive sur la Nintendo Switch. Aucune précision sur sa sortie à ce jour.
Un autre jeu Metroid, Metroid : Samus Returns, arrivera sur la Nintendo 3DS le 25 septembre. Ce jeu est basé sur un autre jeu Metroid (Metroid II : Return of Samus).
Kirby
Un nouveau jeu Kirby débarque sur la Nintendo Switch ! Ce jeu à défilement latéral doit sortir l'an prochain, bien qu'il ne possède pas encore de titre officiel. Une vidéo a été dévoilée lors de la présentation, qui montre une plateforme coopérative avec jusqu'à quatre joueurs. Kirby a maintenant aussi la possibilité de convertir des ennemis en alliés pouvant être contrôlés par un autre joueur ou par le CPU.
The Legend of Zelda: Breath of the Wild
Deux extensions pour The Legend of Zelda : Breath of the Wild ont été annoncées lors de la présentation Nintendo du E3 2017. Le premier DLC, The Master of Trials, doit paraître le 30 juin.
L'extension suivante, The Champions Ballad, sortira durant les vacances de cette année.
Nintendo a aussi annoncé de nouveaux Amiibos pour les héros suivants : Urbosa, Mipha, Daruk, et Revali.
Pokken Tournament DX
Pokken Tournament DX, un portage sur Nintendo Switch de Pokken Tournament, a été présenté avec une vidéo qui montre beaucoup du gameplay. Regardez-la ci-dessous :
Rocket League
L'un des principaux jeux annoncés pour la Nintendo Switch est Rocket League. Nintendo a déclaré qu'il sera livré plus tard dans l'année pendant les vacances. La version Nintendo Switch inclura tout l'excellent contenu présent dans les versions PC, PlayStation 4, et Xbox One du jeu, avec seulement quelques ajouts.
La version Nintendo Switch comprendra aussi du contenu exclusif de la franchise Nintendo. Il pourra se présenter sous la forme de coiffes (comme le chapeau porté par Mario et Luigi), et de deux voitures.
Une autre chose géniale est que la version Rocket League Nintendo Switch supportera le jeu en multi-réseau ainsi que le jeu en local entre appareils Switch. Les plateformes supportées en jeu multi-réseau n'ont pas été précisées.
Super Mario Odyssey
Super Mario Odyssey a maintenant une date de sortie ! Le jeu de sandbox est prévu pour le 27 octobre 2017. L'une de ces remarquables caractéristiques est son gameplay coopératif dans lequel un autre joueur incarne le chapeau de Mario, Cappy.
Vous pouvez voir un peu de la démo coopérative dans la vidéo ci-dessous :
Xenoblade Chronicles 2
Nintendo a annoncé que Xenoblade Chronicles 2 paraîtra pour les vacances 2017, et sera disponible pour Nintendo Switch. Une bande-annonce a aussi été montrée lors de la présentation.
Fire Emblem Warriors
Fire Emblem Warriors est un jeu d'aventure de hack-and-slash qui arrive sur la Nintendo Switch. Nintendo a annoncé qu'il sortira cet automne. Une vidéo de démonstration a aussi été dévoilée :
Yoshi
Nintendo a aussi annoncé un nouveau jeu mettant en vedette
Yoshi
. Tout comme pour le jeu Kirby, celui-ci n'a pas encore de titre. Il sortira sur Nintendo Switch en 2018. Voici une démo de Nintendo pour vous donner une idée du jeu :