New York Game Awards : Et les nominés sont…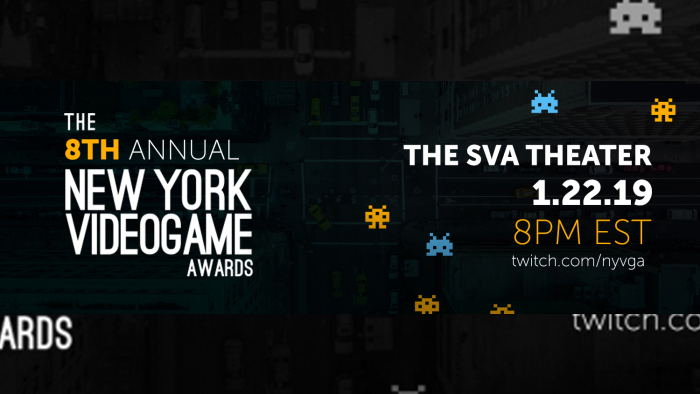 La 8ème édition des New York Game Awards est imminente et le Cercle des Critiques de Jeux Vidéo de New York a annoncé les nominés dans chaque catégorie. Pour cette année, le prestigieux événement aura lieu le 22 janvier au SVA Theatre de New York et sera animé par le comédien Trevor Noah.
Alors, quels jeux ont une chance de ramener des trophées cette année ? Voici vos nominés :
---
8ème Édition des nominés aux New York Game Awards
Big Apple Award du meilleur jeu de l'année :
---
---
Central Park Children's Zoo Award du meilleur jeu pour enfants :
---
Autres nominés : Nintendo Labo Variety Pack
---
Coney Island Dreamland Award du meilleur jeu de réalité virtuelle :
---
Autres nominés : Fire Escape
---
Off Broadway Award du meilleur jeu indépendant :
---
---
​​Tin Pan Alley Award de la meilleure musique d'un jeu :
---
---
Statue of Liberty Award du meilleur monde :
---
---
​​Herman Melville Award de la meilleure écriture :
---
---
Raging Bull Award du meilleur jeu de combat :
---
---
Freedom Tower Award du meilleur remake :
---
Autres nominés : Bayonetta 1 et Bayonetta 2, Collections du 40ème anniversaire de SNK
---
Great White Way Award du meilleur jeu d'acteur :
Christopher Judge comme Kratos dans God of War
Sunny Suljic comme Atreus dans God of War
Laura Bailey pour le rôle de MJ Watson dans Spider-Man
Roger Clark comme Arthur Morgan dans Red Dead Redemption 2
Cali Elizabeth Moore pour le rôle d'Abigail Roberts dans Red Dead Redemption 2
---
A-Train Award du meilleur jeu mobile :
Alto's Odyssey
Death Road to Canada
Florence
Part Time UFO
Final Fantasy XV: Pocket Edition
Homo Machina
Dx2 Shin Megami Tensei: Liberation
---
Et voilà pour les nominés. Les gagnants seront annoncés lors de l'événement. Les New York Game Awards rendront également hommage à Jade Raymond, co-créateur de la franchise Assassin's Creed et fondateur des sociétés EA Motive et Ubisoft Toronto, avec le prix Andrew Yoon Legend. Raymond sera la première femme à recevoir cet honneur.
Les billets sont désormais en vente pour l'événement, mais ceux d'entre nous qui ne peuvent pas se rendre à l'événement peuvent également se connecter sur Twitch pour regarder la soirée de remise des prix à partir de 1h00.
Dans quels jeux croyez-vous ? Dites-nous le dans les commentaires ci-dessous.