Ms. Marvel révélée comme 6e personnage jouable dans Marvel's Avengers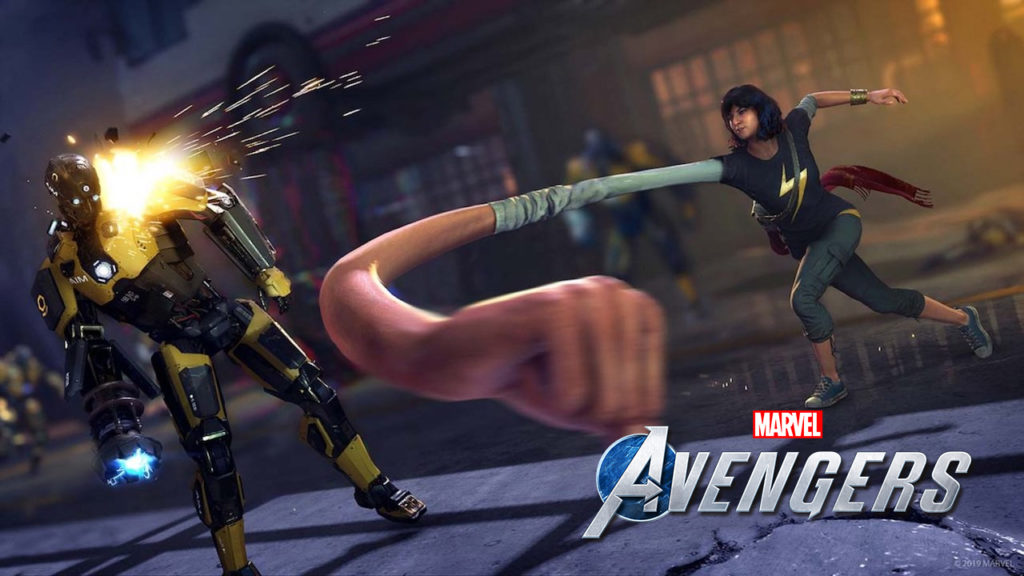 Crystal Dynamics et Square Enix ont sorti une nouvelle bande-annonce pour leur prochain jeu d'action de super héros, Marvel's Avengers. La bande-annonce révèle que Kamala Khan, également connue sous le nom de Ms. Marvel, est le sixième personnage jouable du jeu.
Khan a été exposée à un « Terrigen Mist » pendant la catastrophe du jour-A, après quoi elle a acquis le pouvoir de s'étirer, de s'étendre et même de modifier sa taille. Vous pouvez l'entendre parler de cette dernière puissance comme « Embiggen » dans la bande-annonce. Elle semble également être un élément crucial du récit du jeu car les informations qu'elle détient obligent les Vengeurs à se rassembler.
Vous pouvez voir ci-dessous la bande-annonce complète de Kamala Khan Embiggen :
La narratrice Hannah MacCleod a déclaré à GamesRadar lors d'une interview que les pouvoirs de Khan « introduisent un élément totalement nouveau dans notre jeu et rendent notre combat et notre exploration complètement uniques« . Nous pouvons voir brièvement Khan utiliser ses pouvoirs d'étirement pour faciliter la traversée dans la bande-annonce.
MacCleod a également dit que le jeu est vraiment centré sur Kamala Khan. C'est elle qui raconte toute l'histoire. Les fans l'ont également repérée dans la vidéo de jeu de San Diego Comic-Con alors qu'une jeune fille appelait ses frères et sœurs lors de la séquence d'attaque du jour-A.
Voici un aperçu de la fabrication du personnage pour le jeu dans une vidéo « Behind the Scenes » :
Vous pourrez jouer en tant que jeune héroïne, acompagné de Iron Man, The Hulk, Thor, Captain America et Black Widow, lorsque le jeu sera lancé le 15 mai 2020 pour PC, Xbox One et PlayStation 4.