Une nouvelle caractéristique : le Mode Challenge pour XCOM 2 War of the Chosen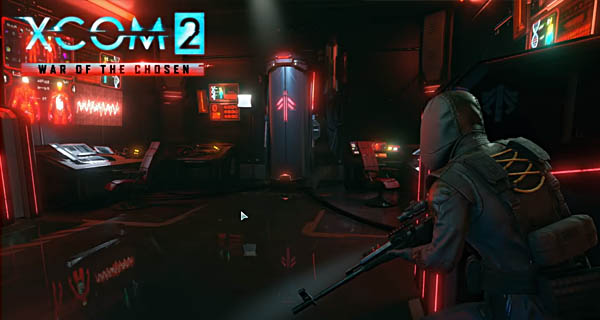 Firaxis a sorti une nouvelle vidéo de présentation de la nouvelle caractéristique de XCOM 2 War of the Chosen.
Auparavant, Firaxis avait introduit les autres fonctions de l'extension de XCOM 2 qui incluaient factions, ennemis, propagande, et zombis. Et avec l'annonce de la nouvelle vidéo, une toute nouvelle caractéristique, le Mode Challenge, est introduite.
---
---
Le Mode Challenge pour XCOM 2 War of the Chosen comprend des missions qui ne sont pas disponibles dans la Campagne. Elles sont uniques et les joueurs n'auront qu'une seule occasion de réaliser ces challenges. Les objectifs de la mission incluent de sauver des civils, tuer des ennemis, et bien plus. Tout ceci doit être réalisé en un laps de temps limité. Complétez ces objectifs et vous marquerez des points. Les joueurs peuvent comparer leurs points avec d'autres joueurs du monde entier grâce au tableau de classement du jeu. Le mode Challenge sera disponible de façon régulière.
Le Mode Challenge pour XCOM 2 War of the Chosen mettra à l'épreuve vos compétences en stratégie. Regardez un aperçu de ce que proposent ces nouvelles caractéristiques dans la vidéo ci-dessous :
XCOM 2 War of the Chosen est l'extension pour XOM 2. Elle sera disponible pour PC via Steam le 29 août 2017.
Achetez l'extension du jeu au meilleur tarif en consultant nos magasins partenaires avec notre service de comparaison de prix.