La mise à jour Hungering Deep de Sea of ​​Thieves arrive en mai, plus de contenu est prévu tout au long de l'année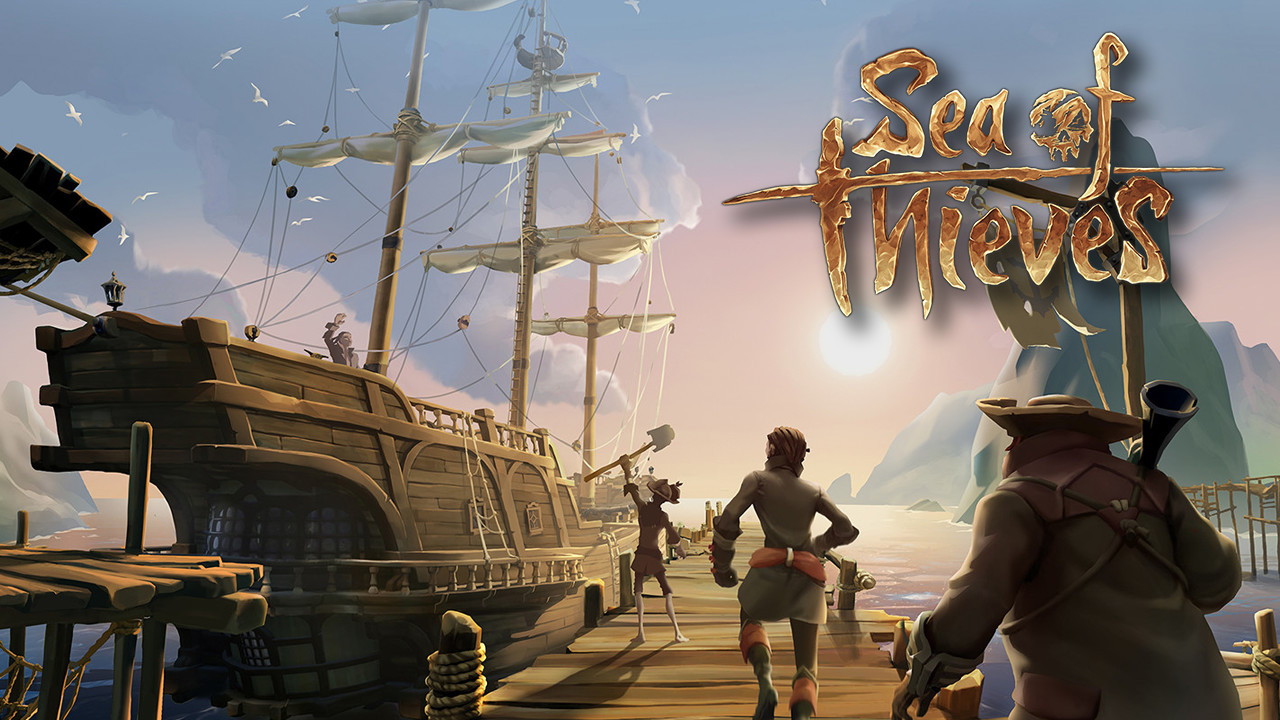 Sans nouvelles d'autres exclusivités pour la Xbox One en dehors de State of Decay 2, beaucoup de pression s'est portée sur Sea of ​​Thieves pour qu'il soit LE vendeur de console pour Microsoft. Il y a eu tellement de frénésie avant son lancement et bien que le jeu ait fait des vagues durant les deux semaines suivantes, beaucoup de joueurs ont vite trouvé qu'il n'y avait pas assez de choses à faire dans les mers pour qu'ils continuent à jouer.
---
Eh bien, Microsoft a déclaré que le lancement du jeu n'était qu'un début. C'est ce que le dernier épisode de l'Histoire Inn-side, la vidéo du journal des développeurs de Rare pour le jeu, semble vouloir nous rappeler à tous. À présent, Rare veut dévoiler ses plans pour l'aventure de pirate afin d'inciter les joueurs à reprendre le large.
Tout d'abord, la vidéo révèle que Rare prévoit de fournir des mises à jour régulières pour le contenu et d'accueillir des événements hebdomadaires. Les mises à jour de contenu sont destinées à ajouter de nouvelles fonctionnalités, items et mécanismes, ainsi que de nouveaux objectifs et récompenses. Les événements hebdomadaires introduiront de nouveaux mécanismes ou des objectifs amusants à atteindre pour les joueurs. Ceux-ci doivent commencer après le lancement de la première mise à jour du contenu.
La première mise à jour du contenu arrive en mai. The Hungering Deep verra les joueurs travailler ensemble pour découvrir et vaincre une nouvelle menace d'IA. Il est également prévu d'introduire un certain nombre de nouveaux mécanismes visant à aider les joueurs dans cette quête. Il y aura également des récompenses uniques exclusives à l'événement.
En été, deux autres mises à jour de contenu seront délivrées sous la forme de Cursed Sails et de Forsaken Shores. Cursed Sails introduira un nouveau type de navire tandis que Forsaken Shores ajoutera toute une région à explorer. Les deux contiendront également de nouveaux mécanismes de gameplay, de nouvelles menaces d'IA et de nouvelles récompenses uniques.
Deux autres mises à jour sans nom seront lancées en automne et en hiver. Ces mises à jour de contenu doivent évoluer en fonction des retours de la communauté. Pets and Ship Captaincy ont pour le moment été mis en attente pour privilégier d'autres fonctionnalités, mais devraient quand même être ajoutés plus tard.
Toutes ces mises à jour planifiées sont gratuites pour tous les joueurs. Avec un peu de chance,elles seront suffisantes pour ramener les joueurs à leurs habitudes de pirate et pour en attirer de nouveaux à bord de cette aventure de marins.