Microsoft parle de son exclusivité avec Rise of the Tomb Raider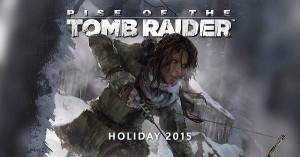 Microsoft tient à annoncer que l'exclusivité Xbox One de Rise of the Tomb Raider n'a pas vocation à frustrer les joueurs Playstation.
L'accord d'entreprise de
Microsoft
avec
Square Enix
pour faire de 
Rise of the Tomb Raider
 une « exclusi
vité
 « pour
 Xbox 360 et Xbox One
 pour les vacances 2015 n'est pas une attaque à destination des consoles PlayStation ou d'autres plates-formes, dit
Phil Spencer
 (patron de la branche Xbox). Dans une nouvelle interview avec 
Eurogamer
 , Spencer a dit qu'il comprend une partie du retour de bâton à l'accord controversé – qui voit
Rise of the Tomb Raider
sorti exclusivement sur ​​les plateformes Xbox avant d'autres systèmes – mais dit que c'est une situation « gagnant / gagnant » globale .
C'était vraiment une action qui n'avait rien contre une autre plate-forme, a déclaré Spencer.

Il faut juste regarder notre catalogue pour les prochaines vacances et dire, il s'agit d'un grand jeu pour nous, et nous pouvons et nous pouvons aller très loin avec cette licence ensemble. Si nous regardons les anciens jeux de la franchise et cette version, elle peut-être une des meilleurs versions jamais réalisées. Je serai heureux de faire partie de cela.

Ce n'était pas une attaque contre tout le monde, a-t-il ajouté. Ce fut l'occasion qui est venu pour nous.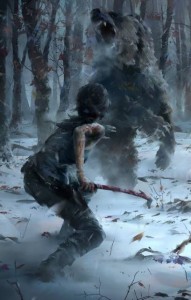 Je suis un grand fan d'Uncharted et je souhaite que nous ayons un jeu d'action-aventure de cet acabit, a déclaré Spencer. 

Nous avons commencé un peu. Mais nous n'en avons pas un jeu égalant aujourd'hui cette qualité. Cette [accord avec Square Enix pour Rise of the Tomb Raider] est une opportunité.
Rappelons que ce prochain opus des aventures de Lara Croft, toujours développé par Crystal Dynamic, sera disponible pour les prochaines vacances d'été, en 2015.