Meilleures ventes des soldes Picnic de l'Été Steam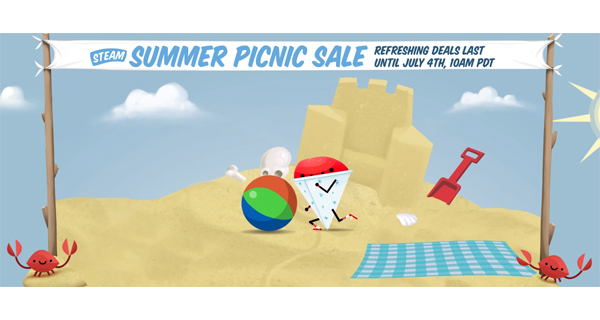 Prix au rabais pour les jeux les plus aimés au monde !
Aujourd'hui les meilleures ventes des soldes Picnic de l'Été Steam sont sous le feu des projecteurs ! Avec pour chaque jeu des genres différents, différentes histoires, différents gameplay, mais une chose en commun pour tous, ce sont tous des best-sellers à part entière.
Sans doute souhaitez-vous jouer à ces jeux depuis longtemps sans avoir pu le faire. Ne vous en faites plus car les soldes de Steam sont là et nous sommes sûrs que vous pouvez obtenir ces jeux au meilleur prix ! Et devinez l'autre bonne nouvelle ? Sur notre comparateur de prix nous présentons aussi les meilleures offres de nos magasins partenaires, et vous pourrez donc choisir où acheter et économiser encore plus d'argent !
Votre jeu préféré est-il sur notre liste ? Quel jeu de Steam pensez-vous que nous devrions ajouter ? Dites-le nous dans les commentaires en dessous de cet article !
---
Meilleures ventes des Soldes Picnic de l'Été Steam 2016
GTA 5

---
DOOM 4

---
The Witcher 3 Wild Hunt

---
Fallout 4

---
Ark Survival Evolved

---
Dead by Daylight
---
Dark Souls 3
---
Rise of the Tomb Raider

---
Rocket League

---
Alors, que pensez vous de ces soldes ? Avez vous déjà fait des achats ?