Meilleures sorties de jeux PC pour janvier 2019.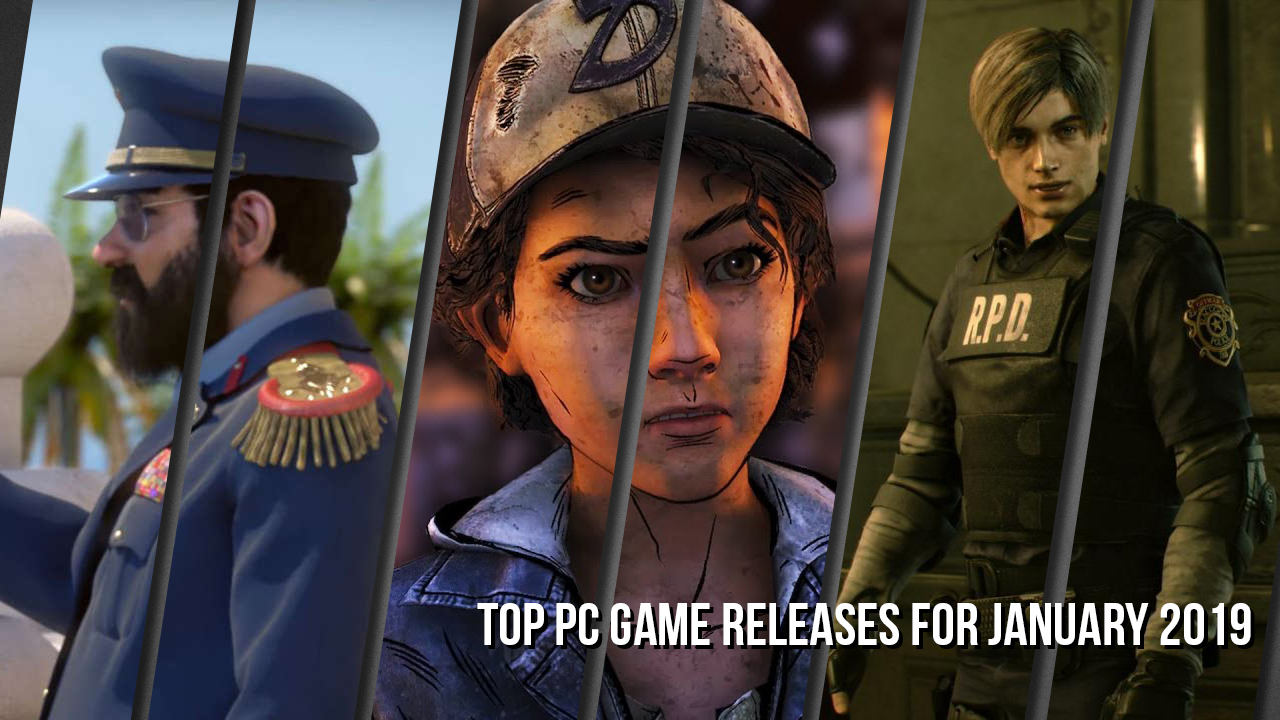 C'est le début d'une autre année et le monde du jeu la commence avec une série de grosses sorties. On y trouve un nouveau titre d'une ancienne série, un nouvel épisode de ce que l'on pensait être une série annulée, un remake d'un titre extrêmement populaire et quelques rééditions pour couronner le tout.
Comme toujours, nous répertorions les meilleures sorties de jeux pour PC de janvier 2019, ainsi que les meilleures offres pour chacun des titres sur notre service de comparaison de prix éprouvé. Si vous recherchez un nouveau jeu, vous ne pouvez pas vous tromper avec l'un de ces titres à venir.
---
Meilleurs jeux PC à paraître en janvier 2019 :
---
Tales of Vesperia Definitive Edition – 11 janvier
---
---
Une décennie après son lancement, Bandai Namco ramène l'histoire de deux amis qui empruntent des chemins différents, mais dont les destins s'entrecroisent quand une lutte de pouvoir éclate pour une technologie ancienne. Cette fois-ci, le jeu propose des graphismes Full HD mis à jour, des costumes auparavant exclusifs du Japon, ainsi qu'une nouvelle musique, des mini-jeux et des boss. Deux nouveaux personnages jouables rejoignent également la bataille : Patty Fleur, la pirate amnésique et Flynn Scifo, le Chevalier Impérial.
---
Onimusha Warlords – 15 janvier
---
---
Capcom apporte l'aventure hack-and-slash violente des samouraïs et des ninjas aux systèmes modernes avec une mise à niveau visuelle en haute définition, des commandes améliorées, une toute nouvelle bande-son et un choix entre écran large 16:9 ou ratio d'origine 4:3. Aidez Samanosuke et Kaede à sauver la princesse Yuki de ses ravisseurs démoniaques en résolvant des énigmes environnementales et en affrontant des créatures infernales.
---
The Walking Dead The Final Season Episode 3 – 15 janvier
---
---
Tout le monde pensait qu'ils ne pourraient terminer l'histoire de Clementine que dans leurs rêves après la fermeture de Telltale Games. Par chance, Skybound Games est intervenu pour sauver ce qui aurait été l'un des cas les plus décevants d'histoires non résolues de l'histoire du jeu vidéo. Ceux qui achètent The Final Season seulement maintenant recevront uniquement des copies de Epic Games Store, mais ceux qui possèdent déjà le jeu complet recevront les deux derniers épisodes sur leur plate-forme actuelle.
---
Resident Evil 2 – 25 janvier
---
---
Capcom ressort un nouveau titre classique ce mois-ci, mais ce second titre se présente sous la forme d'un des jeux les plus emblématiques de tous les temps. Resident Evil 2 ne sera pas non plus une reprise typique. Au lieu de cela, c'est un remake complet construit à partir de la base. Vivez l'aventure à suspense construite autour de l'horreur et de la survie qui a conquis le monde, cette fois-ci en superbe HD et animée par le moteur RE Engine.
---
Tropico 6 – 25 janvier
---
---
El Presidente est de retour et, pour la première fois de la série, les joueurs gèreront de grands archipels composés de plusieurs îles. Contrôlez la façon dont vous bâtissez votre pays en tenant compte des ressources situées sur les îles et établissez les infrastructures nécessaires pour relier chaque île. Envoyez des agents voler des monuments célèbres et utilisez-les pour améliorer l'esthétique de vos propres îles.
---
Et voici pour les meilleures sorties de jeux PC de janvier 2019. Cette année commence assurément bien. Si vous souhaitez jouer à l'un de ces titres passionnants, n'oubliez pas que vous pouvez obtenir les meilleures offres pour tous, juste ici sur Goclecd.fr. Salut !