Apprenez-en plus sur Mass Effect Andromeda grâce à sa keynote !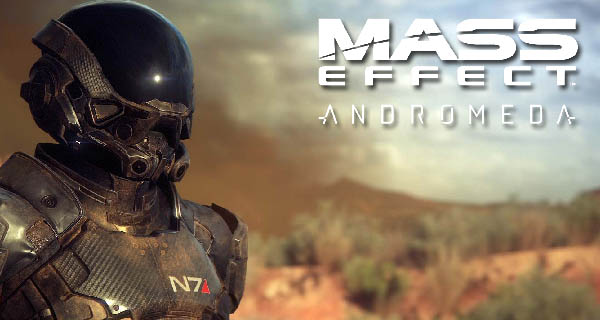 Un nouveau volet appelé Mass Effect Andromeda sort dans la série des Mass Effect de Bioware. Si vous êtes novice dans cette série, c'est là une bonne occasion pour démarrer car il s'agit d'un tout nouvel univers, relativement éloigné des évènements de la précédente trilogie Mass Effect.
En fait, presque tout dans ce nouveau volet est nouveau, depuis les personnages jusqu'à un nouvel héros nommé Ryder. Ryder et son équipage sont chargés de rechercher de nouveaux endroits où l'humanité pourrait s'installer. Ils sont appelés éclaireurs.
C'est un tout nouvel univers d'Andromeda à découvrir et à explorer. Vous aurez bien sûr différents outils à votre disposition pour ce faire, comme des jetpacks, des buggies et bien bien d'autres.
Vous pourrez réellement en savoir plus sur le gameplay du jeu et son environnement dans la keynote nVidia CES qui sera retransmise en direct le 4 janvier 2017 à 3h30, comme posté dans un tweet de Bioware !
Ready to see more Mass Effect: Andromeda environments and gameplay? Tune in to @nvidia's CES keynote next Wednesday: https://t.co/Y4C8dy5DOl pic.twitter.com/ygXYhvwtLp

— Mass Effect (@masseffect) December 29, 2016
Mass Effect Andromeda sera lancé en mars 2017 et sera disponible pour PC, PlayStation 4, et Xbox One.