Le marchand Xur de Destiny 2 : Où le trouver cette semaine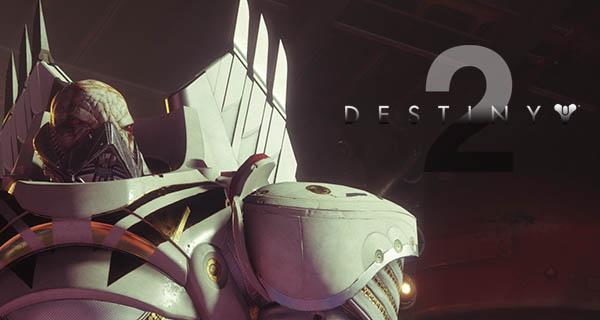 Pour la nouvelle année 2018, le marchand Xur Destiny 2 nous offre un aperçu. Ce mystérieux marchand au visage de tentacules apporte armes et équipement exotiques que vous pouvez acheter avec des fragments de Légendaires.
---
---
Xur vend les Three of Coins ainsi que les Fated Engrams. Les Three of Coins sont toutefois buggués, on vous suggère donc de ne pas les acheter pour le moment. S'ils fonctionnaient correctement, ils donneraient au joueur une chance accrue d'obtenir des exotiques. D'un autre côté, les Fated Engrams s'ils marchent comme prévu vous donneront un exotique que vous ne possédez pas.
On peut trouver Xur à Io. Selon GameSpot, Pour savoir où il est vous devez vous placer à Giant's Scar Landing Zone et utiliser votre Sparrow. Xur peut être trouvé dans une cave en haut de la colline.
Il sera là-haut jusqu'au 9 janvier et changera de lieu et de marchandise lors du reset hebdomadaire.
Liste de marchandise de Xur cette semaine :
Merciless (Exotic Fusion Rifle)
29 fragments Légendairess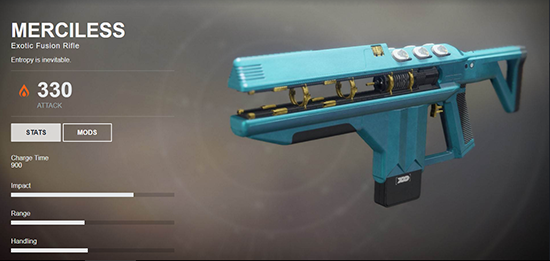 Young Ahamkara's Spine (Exotic Hunter Gauntlets)
23 fragments Légendaires
Mask of the Quiet One (Exotic Warlock Chest Armor)
23 fragments Légendaires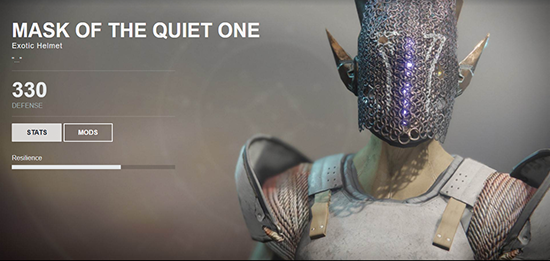 Wings of Sacred Dawn (Exotic Warlock Chest Armor)
23 fragments Légendaires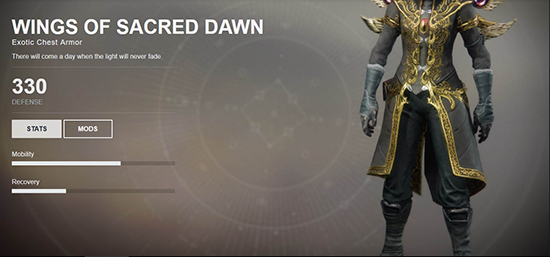 Fated Engram
97 fragments Légendaires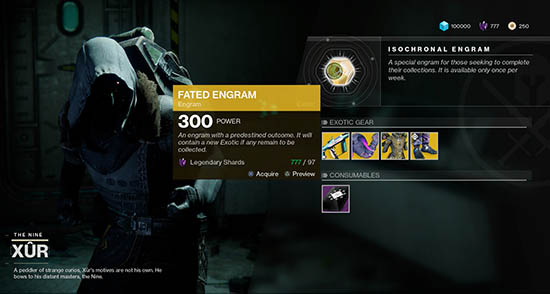 Three of Coins
31 fragments Légendaires
Destiny 2
est déjà disponible et peut être joué sur PC, PlayStation 4 et Xbox One.