Lords of the Fallen : la souls series
Lords of the Fallen est notre jeu du jour, disponible a 24.20€

Lords of the Fallen vient de sortir et autant dire que celui-ci s'inspire clairement de Dark Souls et son univers. Mais pas seulement, si vous observez le titre vous trouverez également des airs de Warhammer, Castlevania, Darksider etc…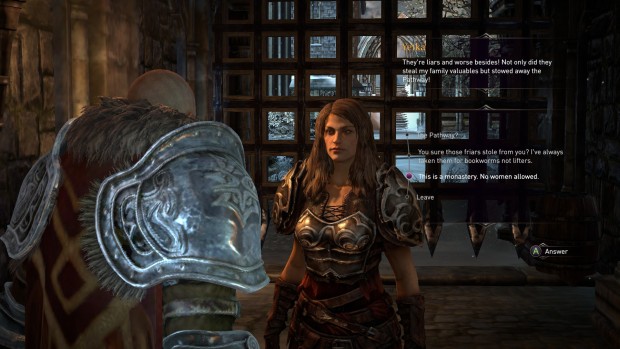 Libéré de prison car vous êtes le seul à pouvoir combattre les Rhogars, des abominations démoniaques dirigées par les Lords of the Fallen, 15 Boss disséminés dans le jeu que vous devrez abattre pour en apprendre plus sur votre personnage Harkyn.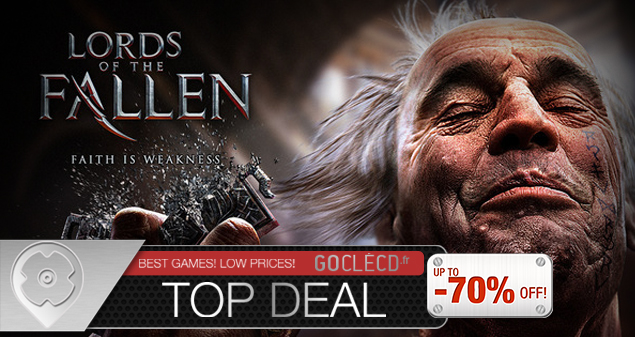 Autant Dark Souls est un des jeux les plus difficiles, autant Lords of the Fallen s'en inspire clairement. Malgré cela, le gameplay sera nettement plus lourd à diriger. En effet, la prise en compte de l'équipement est de la partie et plus votre équipement sera léger plus vos mouvements et déplacements seront rapides. L'intérêt de la rapidité vous sautera aux yeux lors de certaines rencontres.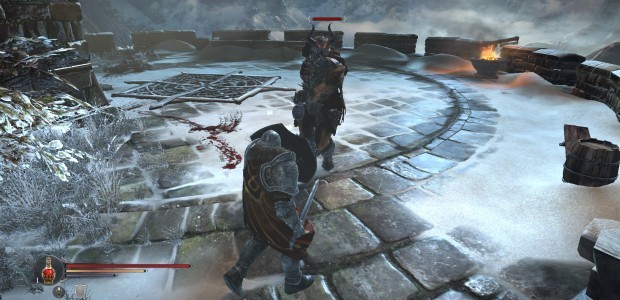 Même si votre rapidité sera un atout il ne faudra pas délaisser votre protection avec des armures taillées pour encaisser et vous protéger. Les combats dans Lords of the Fallen sont très orientés vers la stratégie et la technique malgré la présence de problèmes de gestion de collisions, de caméras, de fenêtres d'attaques trop courtes, et de systèmes de ciblage poussifs. 
Remporter un combat dans Lords of the Fallen restera très gratifiant (à la limite de l'apéro cacahuète pour fêter ça)… enfin sur quelques-uns d'entre eux.
Lords of the Fallen nous fait découvrir un coté Dark fantasy que l'on aime trop et nous offre la possibilité de sauver le monde comme nous savons si bien le faire 😉