Les jeux PC de cette semaine en bandes-annonces (Avril N°1)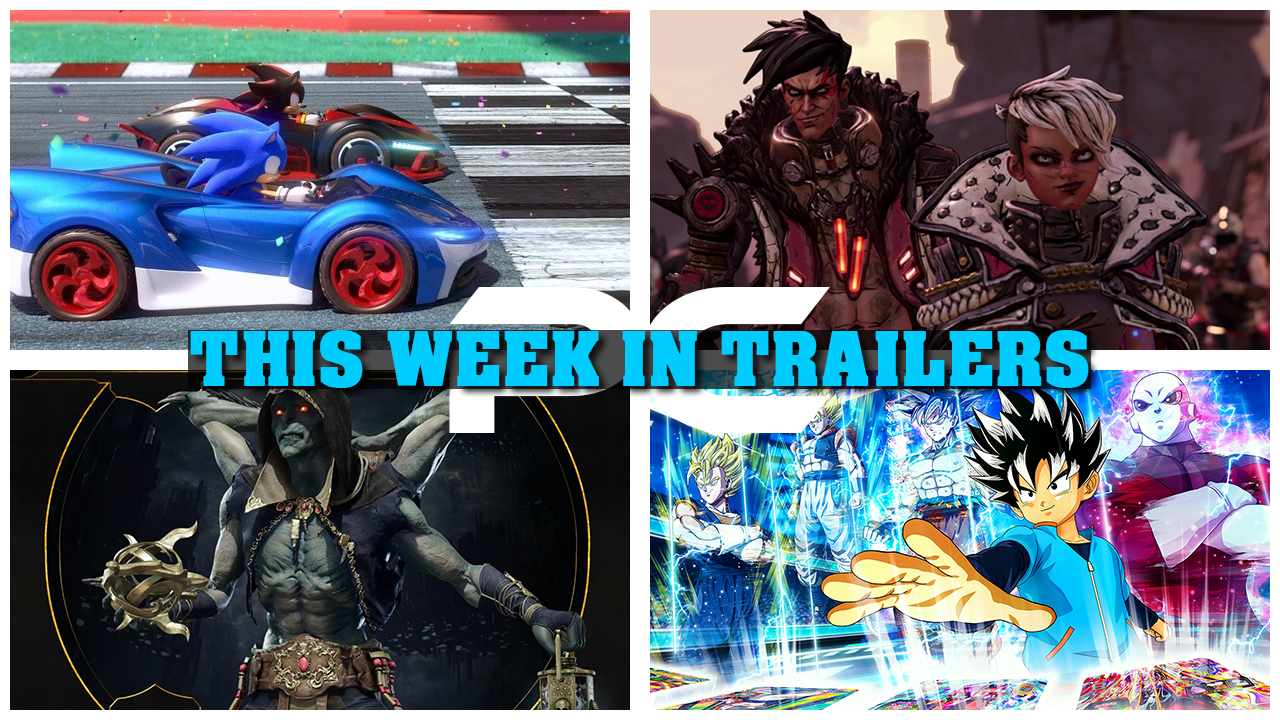 Il s'est passé beaucoup de choses au cours de la semaine dans le monde du jeu sur PC, et quelle meilleure façon de tout résumer que de vous montrer quelques-unes des bandes-annonces les plus remarquables parues durant celle-ci ? Vous pouvez les regarder toutes ci-dessous :
---
World War Z – Dynamic Swarm
---
Focus Home Interactive présente le système Dynamic Swarm de World War Z dans la dernière bande-annonce du jeu. Nous avons ici un aperçu du comportement des essaims de Zeke et de la difficulté de rester en sécurité une fois qu'ils sont à vos trousses. Nous voyons également les Zekes escalader des murs et surmonter des obstacles.
---
Borderlands 3 — Bande-annonce officielle
---
Comme promis, Gearbox Software a publié le 3 avril dernier une tonne de nouvelles informations sur Borderlands 3, y compris cette nouvelle bande-annonce. La vidéo montre les nouveaux Chasseurs de Tombes, les jumeaux antagonistes et beaucoup de leurs sbires. Elle a également confirmé la date de sortie du jeu au 13 septembre, indiquant qu'il s'agirait d'une exclusivité Epic Games Store à durée limitée.
---
Call of Duty: Black Ops 4 — Alcatraz Map Briefing
---
Treyarch ajoute une nouvelle carte Blackout pour Call of Duty Black Ops 4 appelée Alcatraz, qui mélangera beaucoup du gameplay de Blackout. C'est une carte beaucoup plus petite, les joueurs pourront y réapparaître jusqu'à 5 fois et ils se déploieront à partir de portails aléatoires pour atteindre n'importe quelle zone de la carte par largage. Oh, et ils chasseront aussi des zombis.
---
Team Sonic Racing — Bande-annonce Team Up
---
Puisque Crash Team Racing Nitro Fueled n'a pas encore été annoncé pour PC, il ne reste plus à Team Sonic Racing qu'à combler le vide de la course de karting d'arcade sur PC. Cette dernière bande-annonce montre à quel point le jeu s'est amélioré depuis sa première annonce et grâce au temps supplémentaire dont ont disposé les développeurs après le report de sa sortie.
---
RAGE 2 –- Diamond Geezer Cheat Code (Feat. Danny Dyer)
---
Après avoir révélé que RAGE 2 comportera des codes de triche aux effets variables, et que l'un d'eux fournirait des commentaires de Tim Kitzrow de NBA Jam, un autre code de triche a été révélé avec l'acteur Danny Dyer prodiguant des commentaires comme le ferait un gentleman britannique cultivé mais snob.
---
The Division 2 — Mise à jour de 1ère année – Invasion: Battle for D.C.
---
Intitulé Invasion, la mise à jour de la 1ère année pour The Division 2 comportera le fief de Black Tusk, Tidal Basin, et le premier raid à 8 joueurs du jeu, Operation Dark Hours. La mise à jour se déroulera en 3 parties, la dernière débloquant la quatrième spécialisation et l'arme dédiée correspondante.
---
Super Dragon Ball Heroes World Mission — Bande-annonce de lancement
---
Un nouveau jeu de cartes de rôle tactique basé sur la franchise Dragon Ball appelé Super Mission Dragon World Heroes a été lancé cette semaine sur PC via Steam. Si vous vous demandez comment Dragon Ball peut s'intégrer dans un jeu de cartes numérique, vous pouvez consulter la bande-annonce de lancement qui donne un aperçu de la construction de pioche basée sur les personnages.
---
Mortal Kombat 11 — Bande-annonce officielle de présentation de Kollector
---
Netherrealm Studio a révélé les personnages de Mortal Kombat 11 jusqu'à sa sortie. Cette semaine, nous avons fait connaissance avec The Kollector, le troisième nouveau personnage du jeu après Geras et Cetrion. Le Kollector est un Outworlder à six bras qui a servi sous les ordres de Shao Khan et qui adore collecter des parties de corps, entre autres choses.
---
Et c'est tout pour la liste des bandes-annonces de cette semaine. Nous serons de retour la semaine prochaine avec un autre assortiment dont vous pourrez profiter. À bientôt !