Les Jeux les plus attendus en 2020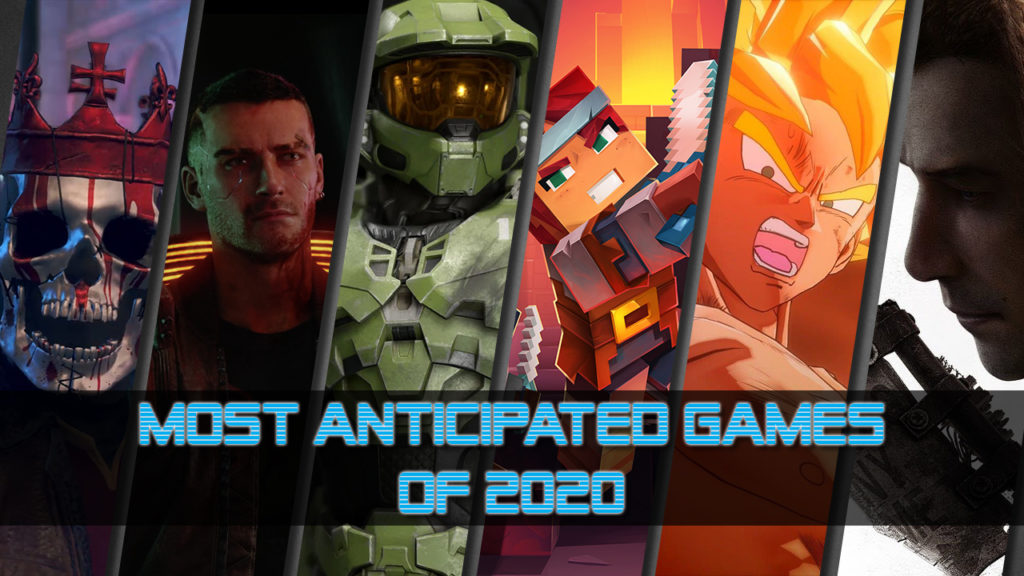 ---
Top 10 des Jeux anticipés pour 2020
---
Avec Watch Dogs 2 et son prédécesseur, Ubisoft avait créé un précédent en matière de développement de jeux qui est vénéré par les développeurs et les joueurs. Par conséquent, Watch Dogs : Legion est l'un des jeux les plus attendus pour 2020. Sa date d'échéance qui est le 6 mars 2020 ne peut pas venir assez vite, surtout pour les fans qui ont été témoins des bandes-annonces promotionnelles qui sont sorties. Il sera disponible pour PlayStation 4, Google Stadia, Microsoft Windows et Xbox One.
---
Vampire : The Masquerade – Bloodlines 2 est la suite du classique culte Vampire : The Masquerade – Bloodlines et l'un des jeux les plus attendues en 2020. Tout comme son prédécesseur, il se caractérise par une narration réactive et un combat rapide exécuté à la première personne. Les fans de Bloodlines et ceux attirés par les bandes-annonces de gameplay comptent les jours jusqu'en mars 2020, date à laquelle ils pourront interagir pour la première fois avec les personnages irrésistibles et sanguinaires du titre.
---
Le 16 avril 2020, CD Projekt sortira le chef-d'œuvre d'action-RPG qu'est Cyberpunk 2077. La présentation du développeur à l'E3 2019 a certainement stimulé les attentes déjà très élevées des joueurs à l'égard du titre. Selon la présentation, les joueurs assumeront le rôle du protagoniste V qui est un mercenaire armé d'un arsenal mortel d'armes qui l'aident à devenir une force formidable à travers trois classes de personnages. Le jeu sera disponible sur PS4, Xbox One et PC.
---
Tom Clancy's Rainbow Six Quarantine est le dernier épisode de la série Rainbow Six. Il se déroule de nombreuses années dans le future de l'univers Rainbow Six, où Rainbow Six Quarantine fait intervenir des équipes de 3 personnes pour lutter contre un virus extraterrestre en mutation qui menace leur vie. Les joueurs qui ont joué à l'événement Rainbow Six Siege's Outbreak dans Operation Chimera repèreront beaucoup d'éléments familiers dans le jeu car il est une source d'inspiration pour cet événement. Le jeu sortira au cours du premier trimestre de 2020.
---
La franchise anime Dragon Ball a été l'une des franchises les plus dominantes dans le monde qui génère beaucoup d'attention pour tous les titres de jeux vidéo qui s'en inspirent. Dragon Ball Z Kakarot est le plus récent de ces titres à être développé et est très attendu comme prévu. Dans le jeu, les joueurs revivront l'histoire de Goku et vivront les batailles épiques, son alimentation et son entraînement comme il le fait dans l'univers DBZ. Dragon Ball Z Kakarot sortira sur PC, Xbox One et PS4.
---
Dying Light 2 est un jeu de rôle d'action d'horreur et de survie dont la sortie est prévue pour le premier trimestre 2020. Il est sûr de supposer qu'il sera très recherché après avoir vu à quel point il semble impressionnant et tout le succès de son prédécesseur. L'histoire du jeu est centrée sur une pandémie qui a frappé l'espèce humaine, réduisant considérablement son nombre depuis 15 ans. Comme vous l'aurez deviné, le virus mortel a rendu la planète presque inhabitable. Cependant, vous devez survivre par tous les moyens nécessaires.
---
Minecraft est de loin le jeu vidéo le plus vendu de tous les temps. Il n'est donc pas surprenant que son prochain épisode, MINECRAFT : DUNGEONS soit l'un des titres les plus attendus en 2020. Tout comme tous les jeux qui portent le label Minecraft, Minecraft : Dungeons est conçu pour faciliter le jeu coopératif, la personnalisation lourde et l'espace d'expression sans pareil. Le jeu devrait sortir au cours du deuxième trimestre de l'année prochaine sur Xbox One, PS4, Nintendo Switch et PC.
---
Square Enix et People Can Fly ont fusionné leurs forces pour développer un jeu de tir coopératif potentiellement remarquable nommé Outriders. Cet ambitieux travail d'amour a été annoncé par Square Enix via son compte Twitter officiel pendant un certain temps ; une tactique promotionnelle qui a parfaitement fonctionné, Outriders devrait recevoir un accueil chaleureux lors de son lancement. Les joueurs auront l'occasion d'explorer l'univers de science-fiction « sombre et désespéré » d'Outriders sur leur PC, Xbox One et PS4 dès sa sortie l'année prochaine.
---
Blood Bowl 3 développeurs Cyanide Studios semble avoir atteint le sweet spot avec ce titre en combinant deux sujets : le football américain et Warhammer. Cela permet au jeu d'attirer directement les fans de la franchise Warhammer ainsi que les fans de football américain, qui ont tous deux une multitude de fans. Dans le jeu, les équipes sont composées de nains, d'elfes, de trolls, d'humains et d'autres races issues de l'univers Warhammer Fantasy et le gameplay est tout aussi agressif et amusant que vous pouvez l'imaginer.
---
Halo Infinite est le dernier épisode de la célèbre franchise Halo et par conséquent l'un des jeux à venir les plus attendus. Halo Infinite poursuit l'histoire du maître-chef en tant que troisième chapitre de la saga Reclaimer, après Halo 5 : Gardiens. Il viendra sûrement porter tous les éléments qui ont magnétisé et conservé la base de fans dédiée de la série sur un tout nouveau moteur graphique, Slipspace Engine. La sortie de Halo Infinite est prévue pour l'hiver 2020.