Legend of Grimrock 2 : le retour des dungeon crawlers
Legend of Grimrock 2 est notre jeu du jour, disponible à 9.83€

[sws_button class= » » size= »sws_btn_medium » align= »sws_btn_align_center » href= »https://www.goclecd.fr/acheter-legend-of-grimrock-2-cle-cd-comparateur-prix/ » target= »_blank » label= »Voir les prix » template= »sws_btn_mint » textcolor= » » bgcolor= » » bgcolorhover= » » glow= »sws_btn_glow_blue »] [/sws_button]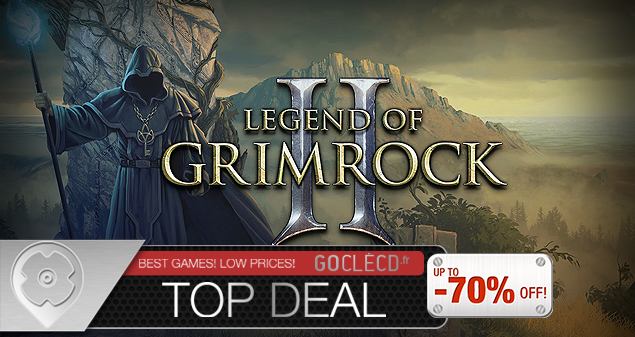 Voici l'une des bonnes surprises en cette fin 2014. Un bon vieux dungeon crawler des familles. Remis à la sauce d'aujourd'hui, ce genre de jeux était très à la mode dans les années 90.
Rescapés d'un naufrage sur une île déserte, nos quatre héros devront faire face à la situation. Sans armes ou équipements, ils devront s'équiper  avec les moyens du bord pour affronter les dangers qu'ils rencontreront sur cette île.
Et autant dire que les dangers vous les rencontrerez dès le début du jeu 😉 à vous de faire en sorte de les affronter ou pas…
Dès le début, vous aurez accès à presque la totalité de l'île. Vous êtes libre de visiter comme bon vous semble et de découvrir les alentours.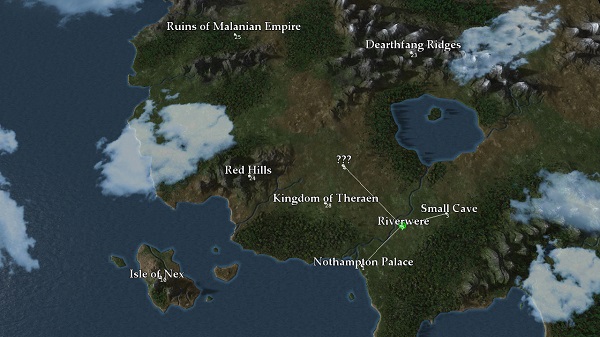 Pour ce qui est de la durée de vie de Legend of grimrock, de ce côté également c'est une bonne surprise, grâce à ses 34 niveaux répartis sur et dans l'île au travers de donjons, forêts infestées, temples engloutis ou encore cimetières abandonnés.
Cela apporte à Legend of grimrock 2 environ 25% de contenu en plus que le précédent opus Legend of Grimrock qui avait déjà une durée de vie très honorable.