Le tour des critiques de The Outer Worlds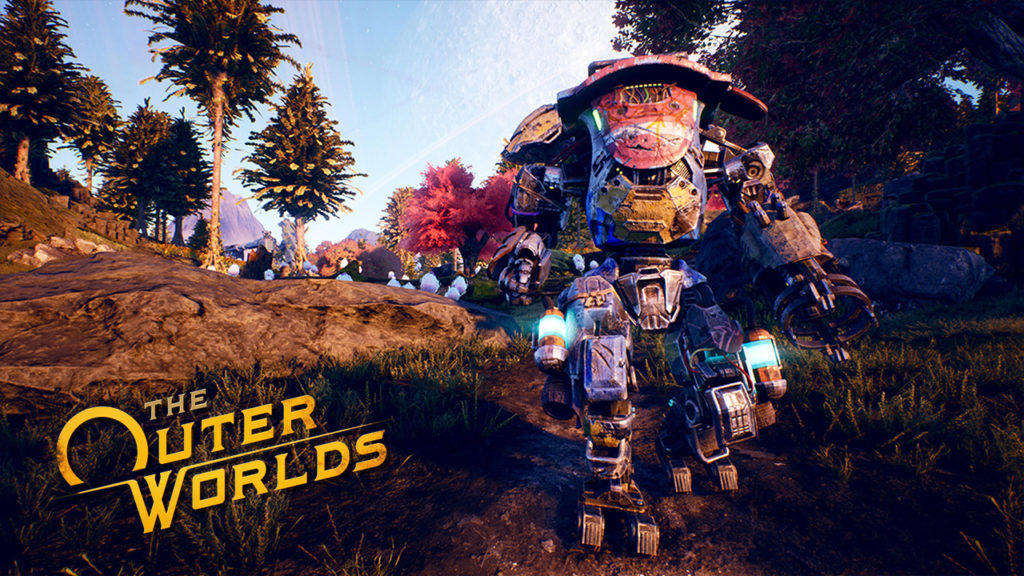 Dire que The Outer Worlds est l'un des jeux les plus attendus de l'année n'est pas faux. Bien sûr, ce n'est pas Death Stranding, mais les fans de Fallout se sont tournés vers le nouveau titre d'Obsidian pour combler le vide des RPG de science-fiction après la déception connue de Fallout 76.
---
---
Maintenant, bien que les comparaisons avec Fallout ne puissent être évitées, il est important de préciser que The Outer Worlds est beaucoup plus petit en échelle et ne donne pas aux joueurs un monde vraiment ouvert. Pourtant, ce n'est pas comme si Obsidian ne savait pas ce qu'ils font. Ils étaient, après tout, responsables de Fallout New Vegas.
A quelques jours du lancement du jeu, les critiques ont été données et nous apprenons maintenant ce qu'ils ont à dire sur l'aventure spatiale d'Obsidian. C'est pourquoi nous vous présentons une synthèse des critiques des médias les plus populaires du Web pour vous aider à décider si vous allez dans l'espace ou si vous devriez faire abstraction de ce voyage.
---
« The Outer Worlds est un RPG léger qui vise à imiter la fantaisie Firefly. »
– Tom Senior
---
« Avec The Outer Worlds, Obsidian a trouvé son propre chemin entre Bethesda et les RPG de BioWare, et c'est excellent. »
– Dan Stapleton
---
« The Outer Worlds est toujours fascinant, et c'est un superbe exemple de la façon de promouvoir les sensibilités RPG traditionnelles dans une expérience pointue et moderne. »
– Edmond Tran
---
« L'équipe d'Obsidian excelle à encourager l'expérimentation créative dans son cadre réactif et absurde, faisant en sorte que chaque visite à Halcyon soit pleine de surprises délicieuses. »
– Joe Juba
---
« The Outer Worlds sont plus limités du point de vue de la taille par rapport à beaucoup d'autres aventures en monde ouvert, mais ç'est compensé par son charme et une vision succincte sans beaucoup de ballonnement. »
– Chris Carter
---
« The Outer Worlds marque Obsidian au sommet de sa forme et est une base solide pour une nouvelle franchise qui semble destinée à la grandeur. »
– Alex Avard
---
« En tant qu'expérience plus compacte, The Outer Worlds fonctionne vraiment, et j'espère déjà que nous pourrons retourner à la colonie de Halcyon un jour. »
– Hayes Madsen
---
« Avec un développement complet du caractère, un merveilleux système de compagnons et un esprit qui lui est propre, The Outer Worlds est tout ce que j'avais espéré qu'il soit et même plus. »
– Alexander Thomas
---
Et voilà, vous l'avez ! Il semble que l'expérience d'Obsidian de créer une vision plus restreinte de la formule Fallout a définitivement porté ses fruits. D'après les critiques, le jeu se débrouille seul, avec assez de mécanique classique et un univers intéressant, plein de couleurs et de fantaisie.
The Outer Worlds sortira le 25 octobre 2019 sur PC, Xbox One et PlayStation 4.