Le patch 1.20 de The Witcher 3 est colossal !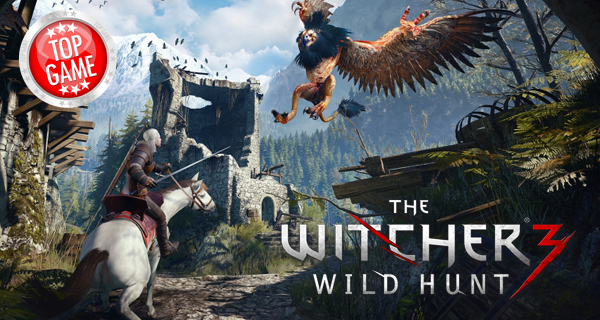 Le patch 1.20 de The Witcher 3 a de nombreux correctifs et de nouveaux éléments
CD Projekt Red a publié récemment le patch 1.20 de The Witcher 3. Il amène quantité de nouvelles choses, allant d'améliorations des Gwent Cards au gameplay et aux graphismes. Par-dessus tout, on trouve le livre « Miraculous Guide to Gwent » qui affichera les Gwent Cards manquant à votre collection.
---
Voici quelques correctifs et améliorations significatifs du patch 1.20 de Witcher 3 :
Améliorations :
– L'ajout du livre « Le Guide Miraculeux de Gwent » qui vous donnera le nombre de Gwent Cards manquantes et où les trouver.
– L'ajout d'une option qui active l'accroissement du niveau de l'ennemi. Si vous trouvez que vos ennemis sont un peu trop faciles, vous pouvez changer les réglages pour obtenir un meilleur challenge.
– Fonctionnalités additionnelles concernant les livres et les parchemins. Vous avez maintenant une option pour les lire tout de suite sans aller dans l'inventaire. Les livres et parchemins non lus sont stockés dans Items de Quêtes et Autres Catégories. Toutefois, une fois lus ils peuvent être vendus car leur contenu est maintenant sauvegardé dans la section Livres du Glossaire.
– Améliorations à l'Inventaire des objets par l'ajout de sous-catégories au sein des grilles. Ainsi qu'une comparaison plus aisée des objets grâce à l'ajout d'un résumé des changements dans les stats.
– Améliorations des graphismes de la quête d'objet avec un point d'exclamation bleu pour Heart of Stone et un point d'exclamation rouge pour Blood and Wine.
Gameplay
– Mise à jour de la potion Blizzard supérieur qui ralentit maintenant le temps pendant une courte durée à chaque fois que vous tuez un ennemi.
– Le problème où la réserve de points d'expérience passait en négatif quand le joueur atteignait le niveau 70 est maintenant résolu.
– Modification du coût de Vitalité du Sabre d'Olgierd à 15% dans l'extension Hearts of Stone.
---
Vous pouvez trouver tout ceci et beaucoup plus dans le patch 1.20 à venir. Cliquez ici pour obtenir la liste complète des correctifs et améliorations.