Le nouveau Monster Hunter World: Iceborne Crossover Quest est révélé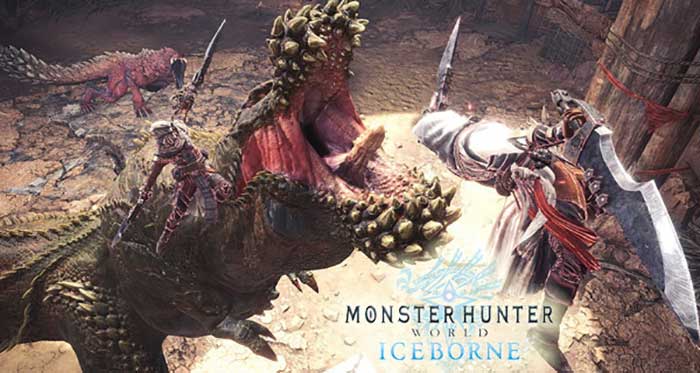 Capcom et Ubisoft font équipe avec un Monster Hunter World: Iceborne, la quête croisée d'Assassin's Creed appelée The Assassin.
---
---
Le Monde des Chasseurs de Monstres : Le croisement entre Iceborne et Assassin's Creed n'est pas nouveau, puisqu'un précédent événement au début de l'année dernière a permis aux joueurs de gagner la Plume de Senu, l'Armure à couches de Don the Bayek et l'outil spécialisé Assassin's Hood.
Ce nouvel événement donnera aux joueurs la possibilité d'améliorer la Capuche d'Assassin, rendant le manteau viable au rang de Maître.
Le manteau lui-même vous permet de vous déplacer plus rapidement et, grâce à son attaque furtive critique, il vous permet d'infliger des dégâts ridicules. Ce dernier événement vous donnera la possibilité d'améliorer encore les statistiques du manteau.
Gear up to face a swift & stealthy foe and upgrade the Assassin's Hood mantle! #Iceborne x @AssassinsCreed collaboration Event Quest « The Assassin » coming April 10th. pic.twitter.com/lrt501sdNX

— Monster Hunter (@monsterhunter) March 27, 2020
Pour les joueurs qui ont manqué l'événement de l'année dernière et qui n'ont pas reçu la Capuche de l'assassin, vous avez de la chance car ce week-end, Capcom a annoncé que la plupart des événements d'avant et d'après Iceborne seraient à nouveau en ligne jusqu'au 9 avril, vous donnant ainsi la possibilité de gagner des récompenses pour les événements précédents, y compris la Capuche de l'assassin.
Le monde des chasseurs de monstres : Iceborne a connu un énorme succès jusqu'à présent, avec plus de 5 millions d'exemplaires vendus dans le monde entier. Avec les événements et les crossovers, de plus en plus de joueurs entrent dans le Nouveau Monde avec leurs Palicos.
L'Assassin, le nouvel événement de quête, commencera le 10 avril 2020 et vous aurez besoin de Monster Hunter World : Iceborne pour participer aux quêtes de l'événement Master Rank.