Lancement de TT Isle of Man Ride on the Edge 2 la semaine prochaine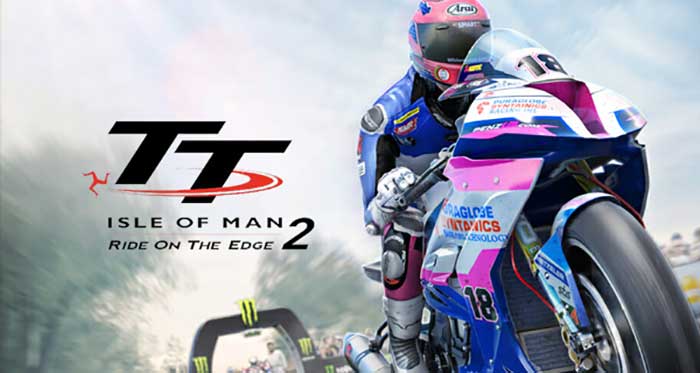 TT Isle of Man Ride on the Edge 2, du développeur KT Racing, est sur le point d'être lancé et nous examinons ici certaines des principales caractéristiques auxquelles vous pouvez vous attendre lorsqu'il le sera.
---
---
Comme pour le premier jeu, sorti en 2018, ils ont fidèlement recréé le parcours TT de 37,73 miles avec toutes les parties de la piste emblématique incluses, comme Bray Hill, Ballagaray et Glen Helen, en s'attachant à rendre le parcours aussi authentique que possible. Pour ce faire, le parcours a été scanné au laser pour le rendre vraiment réaliste.
Plutôt que de se concentrer uniquement sur le parcours, le jeu comportera une fonction « monde ouvert » qui vous permettra de tester et d'affiner vos compétences ou, si vous le préférez, de faire simplement un tour et de profiter de la vue. Le monde ouvert comprendra des parcours fictifs ainsi que le parcours officiel du TT.
Le jeu a amélioré la maniabilité et la physique par rapport au premier jeu, les virages, les freins et les suspensions réagissant de manière plus réaliste. Vous aurez également la possibilité de surveiller votre suspension, le moteur, les freins et la température des pneus.
Si vous n'avez pas encore vu la vidéo de jeu, vous pouvez la regarder ci-dessous :
Le mode Carrière est de retour avec TT Isle of Man Ride on the Edge 2, mais une nouveauté est la possibilité de rouler sur des motos d'antan avec la Norton NRS 588, la Yamaha TZ 250 et la Ducati 900, toutes disponibles. Les motos des catégories Supersport et Superbike seront incluses.
Si tout cela ne suffit pas à vous enthousiasmer pour la sortie du jeu, vous remarquerez également que le pilote de TT Davey Todd, qui a participé à la course pour de vrai, a travaillé en tant que conseiller afin de vous garantir l'expérience la plus authentique possible lors du jeu.
Vous pourrez mettre la main sur TT Isle of Man Ride to the Edge 2 lors de son lancement le 19 mars 2020, pour PC, Xbox One et PS4 et sera disponible plus tard dans l'année pour le Nintendo Switch.