La mise à jour de Trails of Mana Day One ajoute de nouvelles méthodes fringantes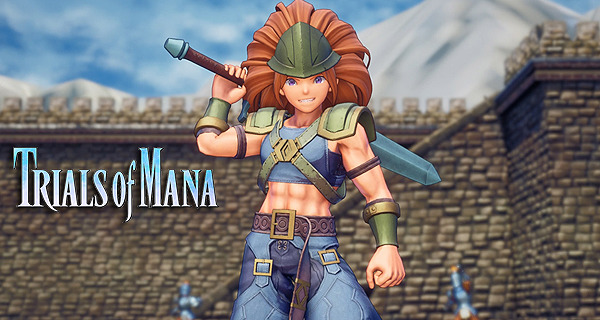 Voici le compte-rendu de la première journée des Trails of Mana ! Consultez-les !
---
Trials of Mana de Square Enix, le remake 3D du RPG classique de 1995, Seiken Densetsu 3, recevra un patch du premier jour qui introduit plus d'options de tirets.
---
---
Dans un post sur Twitter, Square Enix a annoncé la mise à jour 1.01 de Trials of Mana day one, révélant les options.
Ajout de l'option « Dash Method » – Cela vous permet de choisir l'une des trois méthodes de tirets suivantes :
Normal – Appuyez sur le bouton tiret pour entrer l'état du tiret. Pour revenir à la vitesse normale, vous pouvez soit appuyer à nouveau sur le bouton, soit arrêter de bouger, soit entrer en combat.
Continu – Appuyez sur le bouton tiret pour entrer dans l'état tiret. Le retour à la vitesse normale n'est possible qu'en appuyant à nouveau sur le bouton. Sinon, vous resterez dans l'état de tiret même après avoir arrêté et recommencé à bouger, ou après la fin d'une bataille.
Automatique – Passe automatiquement à l'état de tiret après une seconde de mouvement.
Corrections de bogues mineurs, etc.

(La version PC n'inclut pas cette mise à jour dans le produit de base. Elle devra toujours télécharger et appliquer la mise à jour après l'installation du produit de base.)
Se déroulant dans un monde hautement fantasmatique, le jeu suit les héros qui tentent de réclamer la légendaire épée de Mana et d'empêcher les Bénévoles, monstres de destruction, d'être libérés et de détruire le monde.
Le jeu présente de nombreuses améliorations par rapport à l'original, notamment des améliorations graphiques, une prise en charge de la voix off des personnages, une nouvelle classe avec un nouveau système de mise à niveau des personnages et un nouvel épisode disponible après la fin.
Pour ceux qui veulent essayer le jeu avant sa sortie, vous pouvez mettre la main sur la démo de Trials of Mana dès maintenant jusqu'au 27 mai. Vous pouvez transférer vos données de démo dans le jeu complet lors de l'achat, ce qui signifie que vous ne perdrez pas votre progression et que vous pourrez continuer l'histoire là où vous l'avez laissée.
Trials of Mana sera lancé le 24 avril 2020 sur PC, Nintendo Switch et PlayStation 4. La démo est également disponible sur toutes les plateformes.