La démo de FIFA 17 est disponible !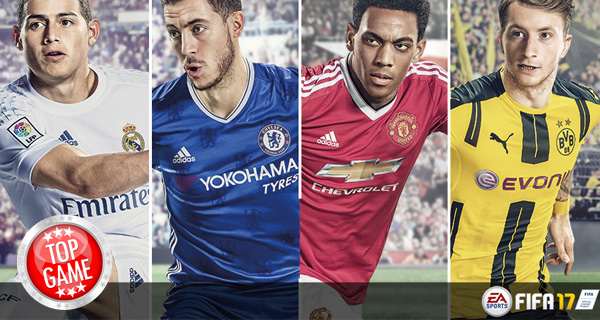 Découvrez la démo de FIFA 17 !
La démo de FIFA 17 est arrivée le 13 septembre pour PC, Xbox One, ainsi que PlayStation 4. Elle donne aux joueurs l'occasion d'essayer le jeu avant sa sortie officielle qui sera le 29 septembre 2016.
La démo de FIFA 17 vous permet de tester une partie du mode histoire du jeu, The Journey. Vous incarnerez Alex Hunter, un joueur de Manchester United. Si vous jouez sur une console de dernière génération, The Journey ne sera pas disponible pour vous. Vous pourrez toutefois jouer Kick Off et Skill Games.
Le mode Kick Off vous permet de jouer dans trois stades (CenturyLink, Stamford Bridge, et Suita City Football Stadium), et de choisir aussi parmi 12 clubs :
Manchester United
Manchester City
Chelsea
Real Madrid
Juventus
Inter
Paris Saint-Germain
Olympique Lyonnais
Seattle Sounders
Bayern München
Tigres U.A.N.L. (MX)
Gamba Osaka
Il y aura aussi dans la démo trois Skill Games multijoueurs ainsi que quatre en joueur solo. Jusqu'ici, EA n'a pas fourni d'autres détails hormis ceux-ci. Restez à l'affût sur
notre page d'actualité
, pour d'autres mises à jour sur cette démo et d'informations pour le jeu FIFA 17 à venir en fin de ce mois de Septembre.