La bêta ouverte de Jump Force débute le week-end prochain.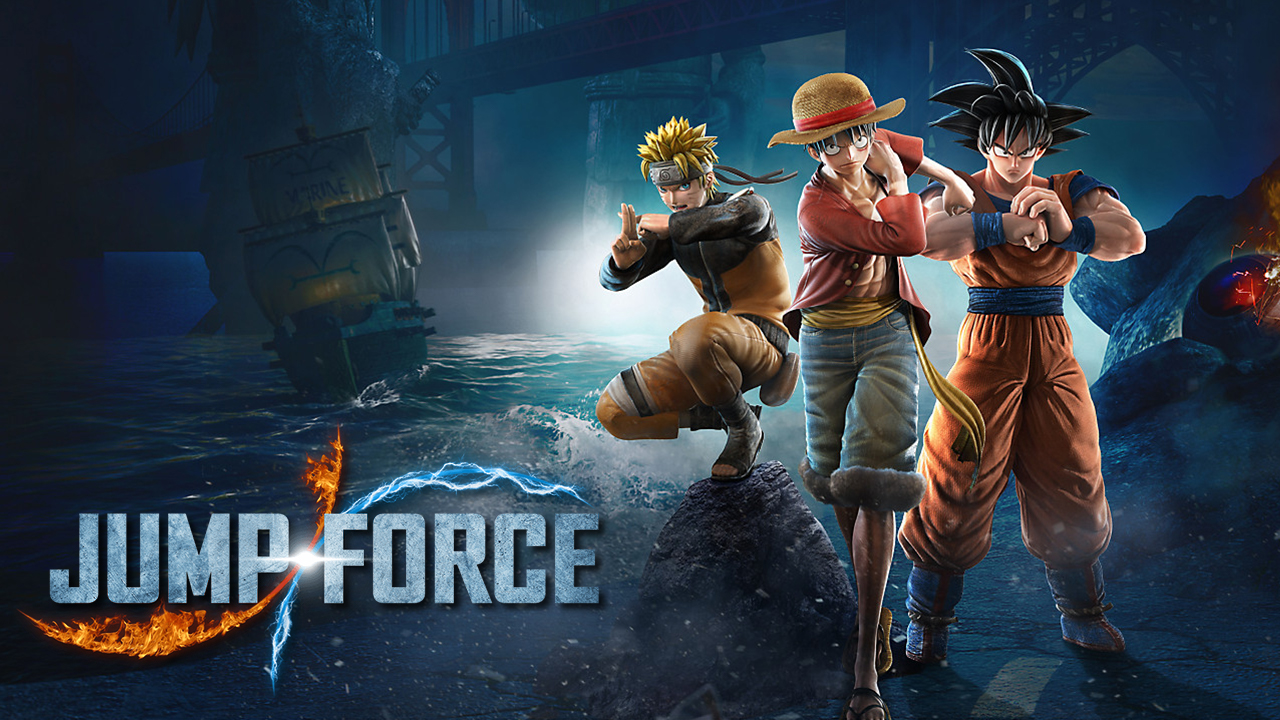 Bandai Namco a annoncé via Twitter que leur prochain jeu de bagarre d'animation multi-plates-formes, Jump Force, organisera un test bêta ouvert le week-end prochain. La bêta présentera le mode en ligne du jeu avec 17 personnages, 5 étapes et 6 avatars prédéfinis. Elle est prévue pour se tenir à des intervalles spécifiques répartis sur 3 jours.
---
---
Les personnages et les étapes qui seront inclus dans la bêta ont été révélés dans une image postée avec l'annonce que vous pouvez voir ci-dessous :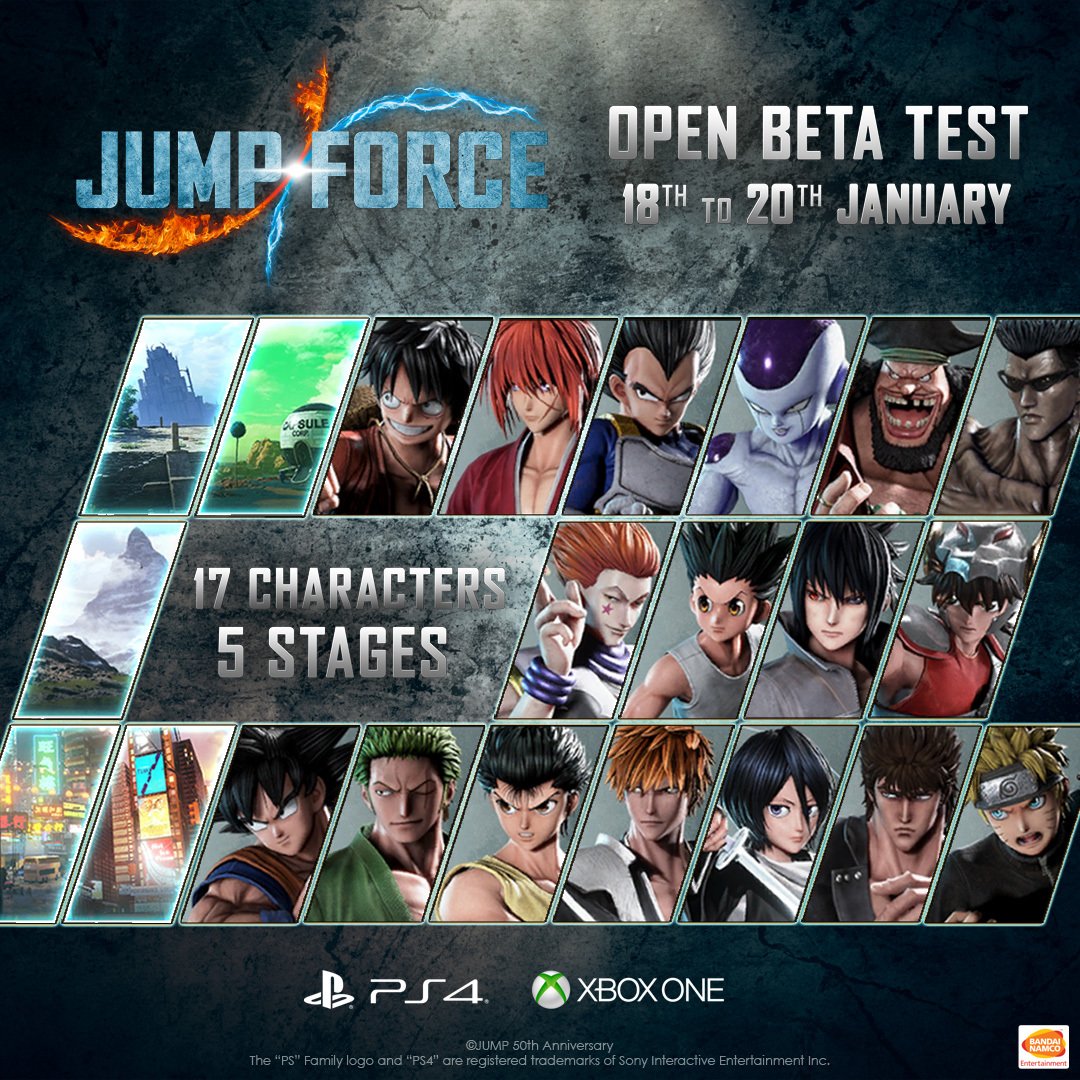 Monkey D. Luffy – One Piece
Himura Kenshin – Rurouni Kenshin
Vegeta – Dragon Ball
Frieza – Dragon Ball
Marshall D. Teach (Blackbeard) – One Piece
Toguro (Younger) – Yu Yu Hakuso
Hisoka – Hunter x Hunter
Gon – Hunter x Hunter
Sasuke – Naruto
Pegasus Seiya – Saint Seiya
Son Goku – Dragon Ball
Roronoa Zoro – One Piece
Yusuke Urameshi – Yu Yu Hakusho
Ichigo Kurosaki – Bleach
Rukia Kuchiki – Bleach
Kenshiro – Fist of the North Star
Naruto – Naruto
Les joueurs auront également accès à 5 étapes – New York, Hong Kong, Namek, Matterhorn et Mexico.
La bêta ouverte se déroulera du 18 au 20 janvier. Cependant, elle ne sera pas en ligne pendant la totalité des trois jours. À la place, elle sera divisée en 4 sessions de 3 heures spécifiées dans l'image ci-dessous :
Session 1 – 18 janvier 13h-16h
Session 2 – 19 janvier 6h-9h
Session 3 – 19 janvier 17h-20h
Session 4 – 20 janvier 21h-0h
N'oubliez pas qu'il s'agit d'une bêta ouverte, ce qui signifie que tout le monde peut participer, sans achat requis. Malheureusement, les joueurs sur PC ne pourront pas participer car cette bêta est limitée à la Xbox One et à la PS4. Le pré-chargement commencera le 17 janvier.
Jump Force sera lancé le 15 février pour PC, Xbox One et PS4.