Just Cause 3 Sky Fortress DLC: Découvrez le!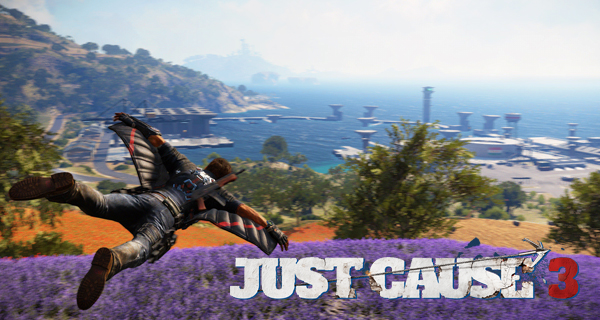 Just Cause 3 Sky Fortress DLC est le premier DLC de l'expension Pass:  Air, Land and Sea.
Assez tôt l'année dernière, Avalanche Studios a communiqué sur moult détails concernant les DLCs de Just Cause 3 appelé Air, Land and Sea Expansion Pass. Une annonce à été publiée pour la communauté sur Steam, l'équipe de Just Cause 3 a révélé que le premier DLC sur trois du pack est presque terminé. Celui-ci, appelé Sky Fortress, suivra après la sortie de The Air Expansion Pass. Le DLC Just Cause 3 Sky Fortress donnera aux joueurs l'accès à de nouvelles missions, de nouvelles fonctionnalités seront ajoutées ainsi que des surprises passionnantes qui seront visibles dans les Cieux de Médicis. L'équipe en est actuellement au stade d'essai du DLC. Mis à part cette mise à jour, l'équipe a également annoncé « qu'un petits ajout d'armes et de véhicules supplémentaires » sont actuellement en préparation sur Steam, PSN et les magasins Xbox. Si vous avez pré-commandez le jeu, vous pouvez posséder déjà la plupart de ces articles. L'annonce a également conseillé aux joueurs qui éprouvent des difficultés et des problèmes de technologie ou de compatibilités à communiquer avec le site de support clientèle ou de visiter leur FAQ:
EU: http://support.eu.square-enix.com/faqtop.php?id=12481&la=2 NA: http://support.na.square-enix.com/
Ils ont également assuré aux joueurs qu'ils font tout ce qu'ils peuvent pour répondre à toutes les questions leur étant signalés et déclarent qu'ils vont continuer à sortir des optimisations, des corrections de bogues, des améliorations de performances dans un patch qui devrait sortir ce mois-ci.
---
Just Cause 3 Sky Fortress DLC peut être acheté séparément de l'Expansion Pass. Vous pouvez également obtenir les trois packs d'extension: Air, Land and Sea ainsi que le jeu de base dans l'édition de Just Cause 3 XL.
Vous ne possédez pas encore le jeu? Nous avons les meilleurs offres pour Just Cause 3! Comparer les prix des clés CD dès maintenant et achetez le jeu depuis le détaillant qui offre le meilleur prix et économisez plus d'argent!
Découvrez les offres pour: PC / PlayStation 4 / Xbox One