Jouez à The Division gratuitement sur PC ce week-end !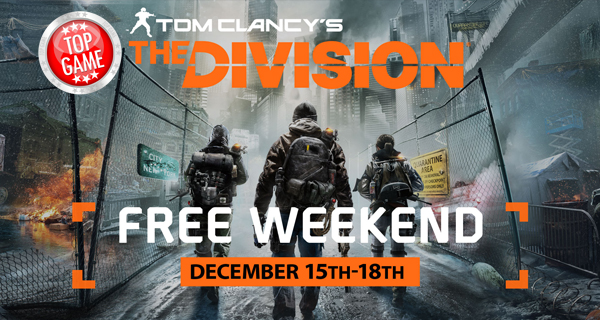 Ce week-end est pour vous l'occasion rêvée de jouer à The Division gratuitement sur PC ! Le jeu est déjà disponible pour sa période gratuite et le sera jusqu'au 18 à 22h, vous pourrez accéder gratuitement au jeu complet en utilisant le client Uplay.
L'offre du week-end gratuit n'inclut toutefois pas les DLC du jeu, mais vous pourrez en apprécier les bases.
Et si vous avez réellement aimé jouer le jeu pour rien, vous pouvez toujours vous procurer un exemplaire à -50% dès le début du week-end gratuit. La remise vaut pour les deux Éditions du jeu, Standard et Gold. Rappelez-vous quand même que cette offre est disponible seulement pour un temps limité.
Et au cas où vous décideriez d'acheter The Division durant ce week-end, toute la progression du jeu et les personnages créés seront reportés dans le jeu complet.
Le pré-téléchargement a déjà commencé, alors préparez votre compte Uplay pour pouvoir jouer gratuitement à The Division ! Et bien sûr, n'oubliez pas d'en parler à vos amis !