Jeux sur PC: Cette semaine dans les Bandes-annonce (avril – semaine 4)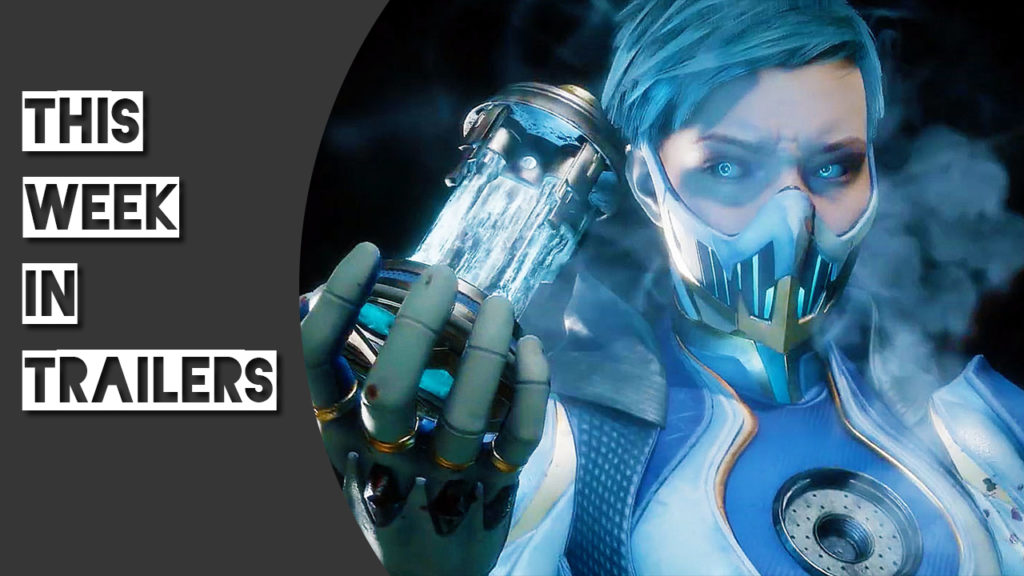 Ce fut une semaine passionnante pour les jeux sur PC, avec l'annonce de nouveaux jeux, la révélation de nouveaux personnages et bien d'autres choses qui ont maintenu les joueurs en forme. Ceci dit, voici un aperçu des bandes-annonces les plus remarquables de cette semaine:
---
Mortal Kombat 11 — révélation officielle de la bande-annonce de Frost
Juste un jour avant le lancement, NetherRealm a officiellement révélé le dernier personnage à compléter la liste de Mortal Kombat 11 – Frost. Cela n'a toutefois rien de surprenant, car des images et des vidéos de Frost ont fait l'objet de divulgations avant la révélation. Pourtant, sa bande-annonce officielle est truffée d'une variété de mouvements glacials de sa part et de Sub-Zero, avec sa mort qui a finalement transplanté le cerveau et la colonne vertébrale gelés de cette dernière dans un corps mécanique.
---
Tamarin — Bande-annonce
Rare, autrefois considéré comme l'un des meilleurs développeurs de jeux au monde, a annoncé une nouvelle plateforme 3D appelée Tamarin. Comme prévu, le jeu est fortement inspiré par Banjo-Kazooie du côté des plates-formes, mais il comporte également des éléments de tir à la troisième personne semblables à ceux de Ratchet & Clank. Espérons qu'il ne subira pas le même sort que Yooka-Laylee, un titre similaire qui a battu des records Kickstarter mais qui a fini par faire la une des critiques.
---
Dark Future Blood Red States — Bande-annonce officielle
Au cas où vous ne le sauriez pas, Games Workshop est un peu plus qu'un Warhammer. En fait, Auroch Digital est en train d'adapter une table de combat de véhicule post-apocalyptique du catalogue de l'éditeur intitulé Dark Future dans un jeu vidéo. Vous pouvez voir comment il se traduit dans la bande-annonce qui, étant donné leurs similitudes, donne des vibrations très folles comme celles de Mad Max. Le jeu sera lancé le 16 mai et peut être ajouté à votre liste de souhaits sur Steam dès maintenant.
---
Project Winter — Bande-annonce de la date de lancement
Project Winter, le jeu de survie multijoueur avec un twist, quitte enfin Early Access le mois prochain. Other Ocean Interactive a annoncé que le jeu sera lancé en version 1.0 le 23 mai prochain dans une nouvelle bande-annonce présentant le concept unique du jeu. 8 joueurs sont regroupés pour bâtir et survivre. Ce qui rend Project Winter différent, c'est que l'un des huit est désigné au hasard comme traître pour tuer les sept autres.
---
Bande-annonce de Fortnite X Avengers Endgame
Epic Games se lance à fond avec son crossover Fortnite X Avengers Endgame. Non seulement les joueurs pourront à nouveau affronter Thanos, mais ils pourront aussi le faire avec les armes emblématiques des Avengers. Le teaser montrait le bouclier de Captain America, les dynamiteurs répulsifs d'Iron Man, l'arc Hawkeye's Bow et le Stormbreaker de Thor. Sautez dans le LTM maintenant avant que ce ne soit fini.
---
Madden 20 — Revelation de la Bande-annonce: Face of the Franchise
EA Sports a enfin dévoilé l'offre Madden de cette année, Madden 20, dont le lancement est prévu en août. Dans cette édition, le quaterback des Kansas City Chiefs, Patrick Mahomes, sera l'athlète de couverture. Mahomes a été le joueur le plus utile et le joueur offensif de l'année 2018 de la NFL. Comme pour le jeu lui-même, Madden 20 introduira un nouveau mode carrière appelé Face of the Franchise : QB1, qui peut s'inspirer de The Journey de la FIFA.
---
League of Legends — Bande-annonce de Yuumi The Magical Cat Champion
Le dernier champion de la League of Legends est un chat envoûtant qui a un penchant pour les sorts puissants. Yuumi joue le rôle de soutien et peut s'attacher à des alliés, ce qui la rend non ciblée, sauf par des tours et ajoute de nouveaux effets à ses capacités. Riot est toujours en train de peaufiner ses chiffres mais elle sera disponible sur les serveurs bêta le 30 avril prochain. Elle sera ajoutée à la liste pour de bon le 14 mai.
---
A Plague Tale Innocence — Bande-annonce de Uncut Gameplay
A Plague Tale Innocence est un jeu que vous devriez garder dans votre radar, ne serait-ce que parce qu'il est très différent de tout le reste sur le marché en ce moment. Si c'est la première fois que vous entendez parler du jeu, le Focus Home Interactive, un jeu de huit minutes non coupé, sorti cette semaine, devrait vous donner une bonne idée de la façon dont ses énigmes vont se dérouler dans le jeu. De plus, il y a une histoire très captivante entre deux frères et sœurs éloignés qui devrait vous garder accros.
---
Et c'est tout pour la collection de bandes-annonces de cette semaine. Revenez nous voir la semaine prochaine pour en savoir plus sur les dernières bandes-annonces de jeu. A plus!
---
ALSO ON GOCLECD NEWS
---
| | |
| --- | --- |
| | La troisième semaine d'avril a vu les bandes-annonces les plus variées du mois jusqu'à présent. Nous avons des bandes-annonces de lancement, un teaser de présentation, un nouvel aperçu de carte, et un teaser de présentation. |
---