La PlayStation vous permettra bientôt de jouer les Jeux PlayStation sur PC !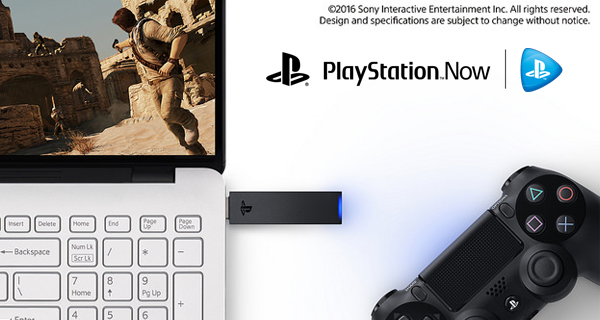 Les joueurs PC pourront bientôt jouer aux jeux exclusivement pour PlayStation sur PC grâce à PlayStation Now. Un nouvel adaptateur sans fil USB Dualshock 4 a également été révélé dans une annonce postée sur le blog de Sony.
PlayStation Now sera d'abord lancé en Europe puis ensuite en Amérique du Nord. Aucune date n'a encore été précisée sur sa sortie.
« Ceci va apporter un grand choix de titres exclusivement PlayStation auc PC Windows pour la toute première fois, incluant Uncharted, God of War, les franchises Ratchet & Clank, ainsi que des jeux chers à la PS3 comme The Last of Us et Journey. Les abonnés actuels auront un nouveau moyen d'accéder à la bibliothèque de PS Now avec plus de 400 jeux, et l'appli PC fournira une nouvelle façon à encore plus de joueurs pour découvrir et utiliser le service, » dit le post.
Parmi les jeux exclusivement PlayStation que les joueurs pourront trouver sur PlayStation Now une fois sortie sur PC sont inclus : Uncharted, The Last of Us, et Journey
Est-ce que ce ne sont pas là de bonnes nouvelles pour les joueurs PC ? Nous vous tiendrons informés dès que nous aurons plus de détails sur cette annonce. Pour plus de renseignements sur PlayStation Now, cliquez ici.