Jeux PC : Cette semaine dans les bandes-annonces (Avril N° 2)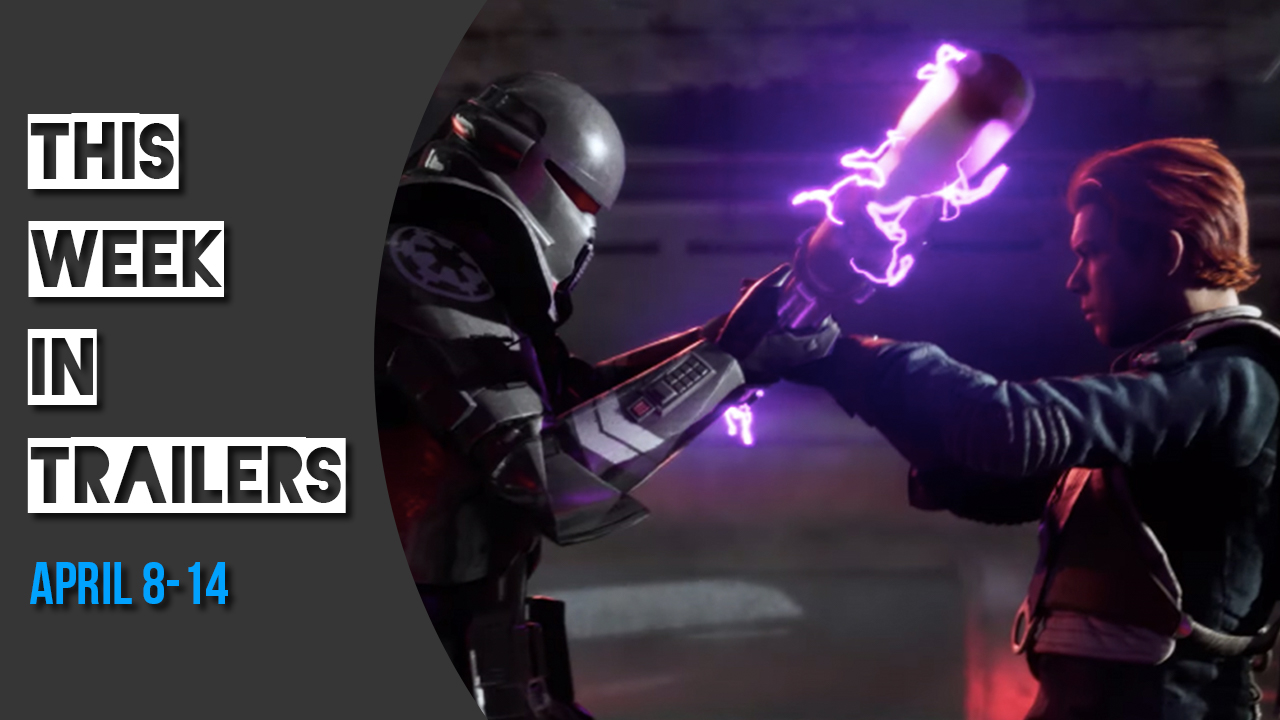 La deuxième semaine d'avril a été marquée par quelques bandes-annonces passionnantes, dont une que beaucoup de fans de Star Wars attendaient probablement depuis longtemps. Voici quelques-unes des bandes-annonces les plus remarquables publiées cette semaine :
---
Starpoint Gemini 3 — Bande-annonce officielle du gameplay
Little Green Men Games a montré un peu du gameplay pour le prochain Starpoint Gemini 3 dans un nouveau trailer. À ce jour, nous ne savons toujours pas quand le RPG d'action pour joueur solo en monde ouvert (en espace ouvert ?) sera lancé, mais pour l'instant vous pouvez assister à de passionnants combats spatiaux pour vous rendre encore plus excité.
---
Surviving Mars Green Planet — Trailer d'annonce
---
Paradox a présenté l'extension à venir de Green Planet pour Surviving Mars cette semaine. Après avoir colonisé la planète rouge, les joueurs vont maintenant se retrouver à transformer leur environnement hostile en une terre habitable pour l'humanité. Soyez prudent cependant, car les changements radicaux que vous apportez pourraient avoir leurs propres conséquences.
---
Rocket League — Bande-annonce Rocket Pass 3
---
Psyonix publiera son dernier Rocket Pass le 17 avril et il a présenté certaines des récompenses incluses dans une nouvelle bande-annonce. La version gratuite apportera plus de 20 récompenses tandis que ceux qui auront la version premium pourront gagner jusqu'à 70 récompenses uniques, y compris une toute nouvelle voiture de combat.
---
Fade to Silence — Bande-annonce Histoire & Gameplay
---
Fade to Silence, le RPG d'action de Black Forest Games, va quitter l'Accès Anticipé le 30 avril et suscite un vif intérêt pour son lancement avec une nouvelle bande-annonce. Le jeu est en accès anticipé depuis décembre 2017 et promet un nouveau contenu, des fonctionnalités et les parties manquantes de l'histoire en passant enfin en version 1.0.
---
RAGE 2 — Everything vs Me Trailer
---
id Software n'a cessé de publier des bandes-annonces pour RAGE 2. Cette semaine, ce ne sont pas moins de 3 bandes-annonces qui ont été publiées pour le jeu. Ci-dessus, vous verrez notre préférée – une bande-annonce qui rappelle aux joueurs potentiels que presque tout le monde et tout ce qu'ils rencontrent dans le désert sont là pour leur faire la peau.
---
World War Z — Trailer de lancement
---
Bien que World War Z soit lancé la semaine prochaine, Saber Interactive était impatient de publier la bande-annonce de lancement du jeu. C'est un peu la même chose, cela ne fait donc que nous rappeler les fonctionnalités exceptionnelles que les joueurs peuvent attendre lorsqu'ils entrent dans le jeu pour la première fois et voient leur première horde de centaines de personnes.
---
Mortal Kombat 11 — Bande-annonce officielle de révélation de Kitana
---
Après avoir confirmé son retour à Mortal Kombat 11 dans un spot télévisé, NetherRealm a finalement donné à Kitana une bande-annonce en bonne et due forme. Nous y voyons certains de ses mouvements raffinés, bien que sa Fatalité soit plutôt moche. Nous voyons également quelques mouvements de D'Vorah, qui joue le rôle d'adversaire de Kitana dans la bande-annonce.
---
Star Wars Jedi Fallen Order — Bande annonce officielle de présentation
---
Après des années à retenir les informations, EA et Respawn ont enfin permis au monde de jeter un premier coup d'œil sur leur prochain jeu d'action et d'aventure en solo de Star Wars, Star Wars Jedi Fallen Order. Il montre le protagoniste Cal Kestis, un Padawan de l'Ordre Jedi, alors qu'il tente de rester caché après les événements de l'Épisode 3.
---
Et voici pour les bandes-annonces les plus remarquables à paraître cette semaine. Revenez vers nous la semaine prochaine pour un autre grand résumé. À bientôt !