Islands of Nyne est maintenant en accès anticipé !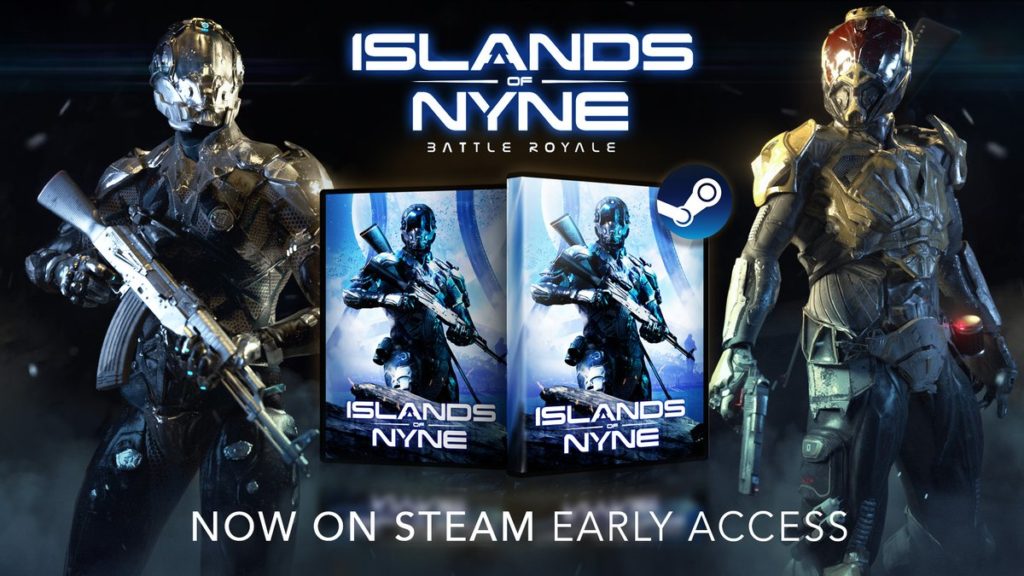 Avez-vous entendu parler de Islands of Nyne (ION) réalisé par Define Human Studios ? Bien que la société soit nouvelle, elle est dirigée par des vétérans des industries du jeu issus de grandes entreprises comme Bioware, Ubisoft ou Epic Games. Le jeu a été publié en accès anticipé le 12 juillet 2018.
Vous pourriez dire: « Oh non, pas une autre BR !« . Et cela pourrait se comprendre du fait de la popularité du genre Bataille Royale de nos jours. Mais ce jeu est un peu différent de votre BR habituelle par son look un peu plus futuriste que d'habitude et le tir, qui est vraiment accrocheur et réactif, ce qui le différencie clairement de l'approche de simulation plus réaliste de jeux comme PUBG ou Fortnite.
Certains joueurs pourraient percevoir Islands of Nyne comme une autre levée de fonds rapidement développée. Mais en réalité, le jeu est en développement depuis 2015, et 3 ans ne sont pas une courte période dans l'industrie du jeu vidéo. Le développeur souhaite également ajouter un peu plus que la formule BR habituelle en essayant d'y inclure une histoire (@ 5:42 dans la vidéo ci-dessous). Il est également intéressant de noter qu'il existe également un mode Deathmatch.
Mais passons à la chose la plus importante. Voici à quoi ressemble le jeu grâce à LevelCapGaming (veuillez noter que la vidéo est une séquence de l'alpha fermée d'il y a un an, donc le jeu a peut-être évolué un peu depuis) :
Notre avis est que pour le prix, ça vaut le coup d'essayer si vous aimez ce format.
Qu'en pensez-vous ? Vaut-il la peine d'être testé ? Dites-nous ce que vous pensez dans les commentaires ci-dessous.