L'hommage dans Middle Earth Shadow of War à un producteur défunt à travers Forthog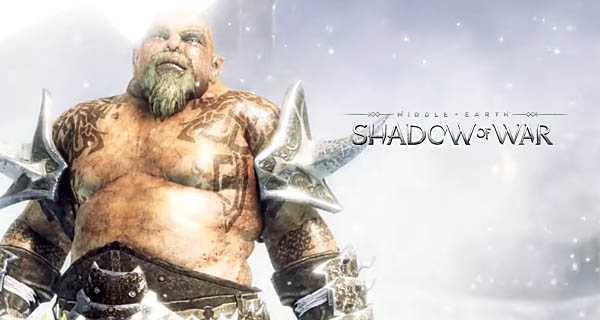 Warner Bro. Interactive a décidé de rendre hommage dans Middle Earth Shadow of War à l'un de leurs producteurs décédé en ajoutant l'un de ses guerriers invincibles au jeu, l'Orcslayer Forthog.
---
---
Mike « Forthog » Forgey était l'un des principaux développeurs de Middle Earth Shadow of War et avait également travaillé sur d'autres jeux tels que Gears of War, Fable, Conker, et Perfect Zero. Il a perdu sa bataille contre le cancer durant le développement de Middle Earth Shadow of War le 3 mars 2016.
L'équipe de développement de Monolith Productions a pris la décision d'ajouter au jeu l'Orcslayer Forthog afin de garder vivant l'héritage de leur ami, le « mythique Orcslayer Forthog est notre façon de continuer à voir Mike se battre et nous sauver quand nous sommes découragés. » L'Orcslayer Forthog est « un guerrier invulnérable qui sauve les plus puissants héros de Mordor dans des moments d'impérieuse nécessité.« 

L'hommage a été annoncé sur Steam. Et pour chaque Orcslayer Forthog acheté aux USA pour 4.99$, 3.50$ seront reversés par Warner Brothers Interactive Entertainment à la famille de Forgey.
Une collecte de fonds avait été organisée sur YouCaring pour le traitement médical de Forgey pour un montant de 300000$. Elle avait réussi à atteindre plus de 100000$.
Le personnage de l'Orcslayer Forthog est disponible en pré-commande sur Steam. Middle Earth Shadow of War sera lancé officiellement le 10 octobre 2017 sur PC, PlayStation 4 et Xbox One.