Homefront : The Revolution change de propriétaire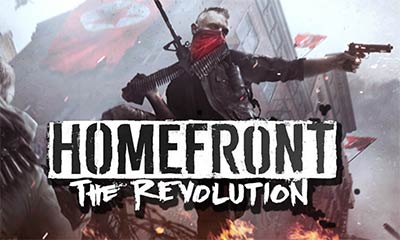 Homefront : The Revolution racheté par Koch Media
Nous la savions depuis quelques semaines, financièrement,
Crytek
(l'éditeur et développeur d'
Homefront
) n'est pas au mieux de sa forme. Entre salaires impayés, grèves à répétition… rien ne semblait aller pour l'éditeur, et par la même, pour licence du fps
Homefront
, dont le dernier opus
Homefront : The Revolution
, était actuellement en cours de développement par
Crytek UK
. Le jeu avait même été présenté lors de l'E3 2014, avec un court trailer (disponible juste ici). Et bien les fans de la série peuvent peut-être se rassurer un peu, puisque
Koch Media
a racheté récemment la licence
Homefront
. Et donc acquiert par la même occasion
Homefront : The Revolution
. Le développement du jeu se poursuis donc par le studio
Deep Silver Dambuster Studios
, tout juste créé et basé à Nottingham. Ce qui en fait le troisième studio de développement du groupe Koch Media. Après le trailer que nous avons pu voir, ça serait vraiment dommage de mettre au fond de la corbeille ce jeu prometteur. Surtout quand nous savons justement que ce
Homefront : The Revolution
, veut renouveler complètement la licence créée par THQ, dont le premier opus fût un échec total. De plus, tous les membres de l'équipe de
Crytek UK
auraient rejoint ce studio. Le jeu serait donc en de bonne voies pour sortir sans trop de retard.