L'Évènement d'Hiver de Destiny 2, The Dawning, vous permet de jouer au hockey et de lancer des boules de neige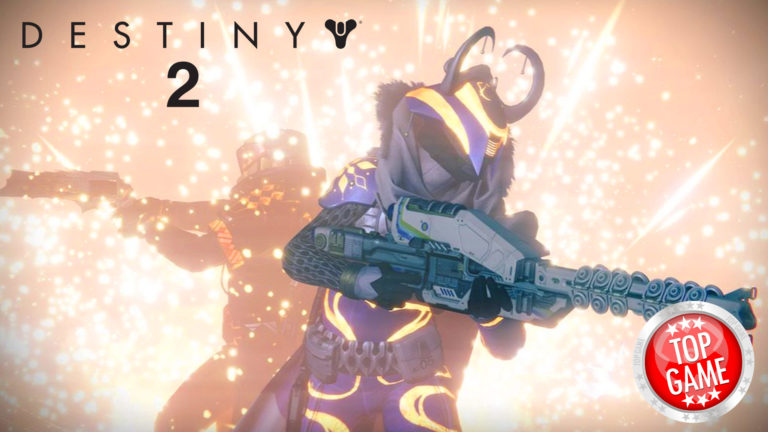 L'Évènement d'Hiver de Destiny 2, The Dawning, fait son retour ! Il a débuté dans le premier jeu Destiny de l'hiver dernier, et cette année Bungie le ramène dans Destiny 2.
---
---
The Dawning permet aux joueurs de participer à des évènements comme un mini-jeu de hockey qui laisse les joueurs lancer des boules de neige pouvant aussi occasionner quelques dégâts. Actuellement, les joueurs peuvent jouer au football grâce à The Farm. Le gameplay du mini-jeu de hockey dans The Dawning sera similaire au jeu de football de The Farm : vous lancerez un palet de hockey pour marquer un but.
Les joueurs peuvent aussi espérer de nouveaux ensembles d'armure qui ont conservé la teinte bleue du premier jeu Destiny. Bungie n'a pas montré les ensembles complets d'armure lors du TwitchCon, et s'est concentré à la place sur les gantelets, le harnais et le casque comme vous pouvez le voir ci-dessous.

Le favori des fans Sparrow Racing ne fera probablement pas de retour cette fois, car nous n'avons noté aucune confirmation de Bungie nulle part. Selon Gamespot, l'Évènement d'Hiver de Destiny 2 pourrait simplement se concentrer sur les jeux d'hiver comme ceux mentionnés plus haut.
Prenez note toutefois que cet évènement ne se déroulera que pendant un temps limité. Une fois terminé, toutes les autres épreuves et les items disponibles durant l'évènement deviendront inaccessibles, et donc les joueurs sont encouragés à en profiter pendant qu'ils le peuvent.
Destiny 2
est sortie le 24 octobre 2017 sur PC. Il est déjà disponible sur PS4 et Xbox One.