Heroes of the Storm ajoute le champion Deckard Cain avec l'ultimate favori parmi tous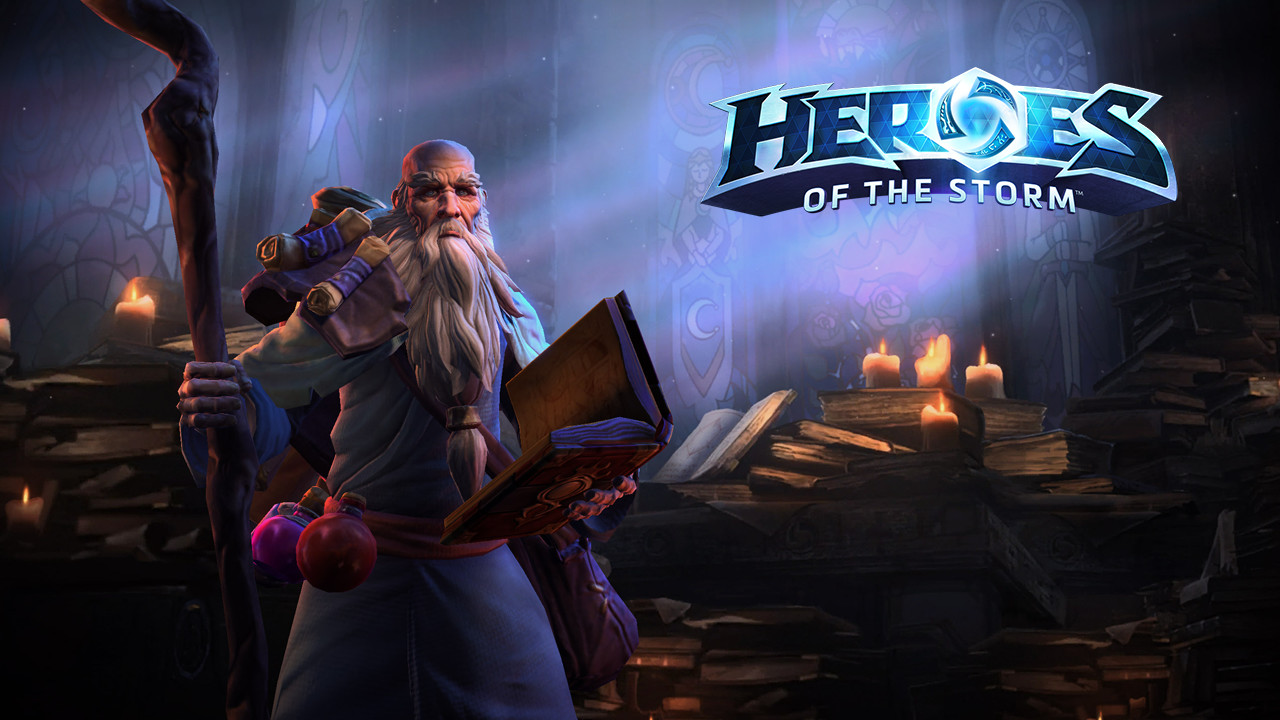 Heroes of the Storm a longtemps opposé les meilleurs guerriers que les différents univers créés par Blizzard peuvent offrir. C'est pourquoi vous pourriez trouver surprenant que le dernier champion qui se joigne à la bataille ne soit pas un soldat aguerri ou un horrible méchant. Au lieu de cela, il sera l'un des maîtres les plus emblématiques de l'histoire du jeu – Deckard Cain.
Cette fois-ci le gardien des secrets de Sanctuary ne dénichera pas des objets pour vous. À la place, il sera l'un des meilleurs champions de soutien sur lesquels vous pouvez compter. Blizzard le décrit comme un puissant guérisseur avec un pouvoir de rejet et des capacités d'affaiblissement. Il manque cependant de mobilité et est sujet aux absences.
Sa capacité Q est Healing Potion. Comme son nom l'indique, Cain lancera une bouteille sur le champ de bataille qui guérira le premier allié qui la touche. Jusqu'à cinq potions peuvent être actives en même temps. Avec sa capacité W, Caïn libèrera le pouvoir du Cube Horadric, occasionnant des dégâts et ralentissant les ennemis dans une petite zone. Scroll of Sealing, sa capacité E, dessine un emblème triangulaire sur le terrain qui s'active à la fin. Il infligera alors des dégâts et enracinera tous les ennemis dans le triangle.
La meilleure chose à propos du champion est toutefois ce que Blizzard a choisi de faire avec la fameuse expression du personnage : « Restez un moment et écoutez. » Dans HOTS, le nom de sa première capacité héroïque est cette phrase exacte, et l'utiliser fait que Caïn commence à parler de l'histoire et des traditions aux ennemis dans un arc devant lui. L'effet est juste ce à quoi vous vous attendiez… Ils s'endorment!
Sa deuxième capacité héroïque est Lorenado, une compétence qui forme une tornade de livres et de rouleaux, probablement à partir de la propre bibliothèque de Caïn. Tout ennemi pris dans la tornade est constamment repoussé.
Nous devrions bientôt voir Deckard Cain dans le PTR, après quoi il rejoindra officiellement dans le mois la liste des Heroes of the Storm.