Gamescom 2016: La plus grosse Lineup jamais vue pour Square Enix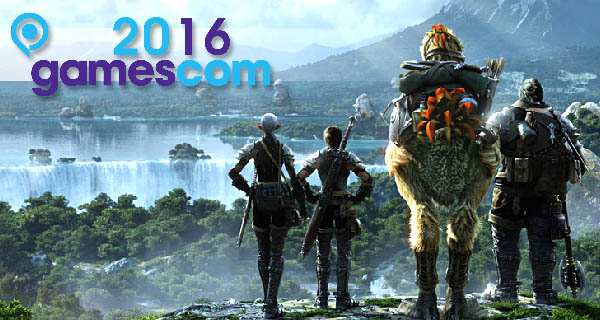 La plus grosse lineup jamais vu pour Square Enix durant Gamescom 2016 est très impressionnante.
La plus grande foire des jeux interactifs est de retour ! La Gamescom 2016 se déroule comme toujours a Koelnmesse en Allemagne.
Square Enix est un des vendeurs qui a sauté sur cette opportunité. Leur espace alloué est si grand qu'il occupe deux places dans le Hall 9. On pourra compter sur une surface d'a peu près 1100 mètres carré et 220 stations de jeux. Le Hall principal proposera un jeu en première mondial, qui n'a jamais pu être joué avant cet événement. Il s'agit d'une démo de Final Fantasy XV et Final Fantasy XIV. Vous pourrez aussi essayez de participez a la compétition cosplay de Final Fantasy XIV, sans compter la session de signatures et des tonnes de prix et bien plus encore.
Non seulement Square Enix proposera ses derniers jeux issues de la franchise Final Fantasy qui sont: World of Final Fantasy, Final Fantasy XV, Final Fantasy XIV y Final Fantasy XII: The Zodiac Age. Avec cette lineup il y aura aussi Deus Ex Go, Goetia, Oh My Godheads, Tokyo Dark, Black the Fall, The Turing Test, Rise of the Tomb Raider: 20 Year Celebration, Kingdom Hearts HD 2.8: Final Chapter Prologue, Hitman, Dragon Quest Builders et Deus Ex Mankind Divided.
Le CEO de Square Enix Americas et Europe, Phil Rogers a dit a propos de cet événement:
At this year's E3 we presented our biggest lineup ever. At Gamescom 2016 we will set another mark with the biggest show in our history. (Durant l'E3 de cette année nous avons présenté notre plus grosse Lineup jamais vu. Durant la Gamescom 2016 nous allons a nouveau dépasser ce record avec le plus grand show de notre histoire.)
Les dates pour la Gamescom 2016 sont du 19 au 21 Août. Les organisateurs de l'événement espère recevoir environ 500,000 personnes.
Il s'agit d'un événement hautement anticipé dans le milieu du jeu vidéo! Les tickets pour cette présentation sont déjà tous vendus.
Que pensez vous de la Lineup de Square Enix pour la Gamescom 2016? Partagez avec nous ce que vous pensez dans les commentaires plus bas.
---