Forza Horizon 4 est passé Gold, la démo est sortie.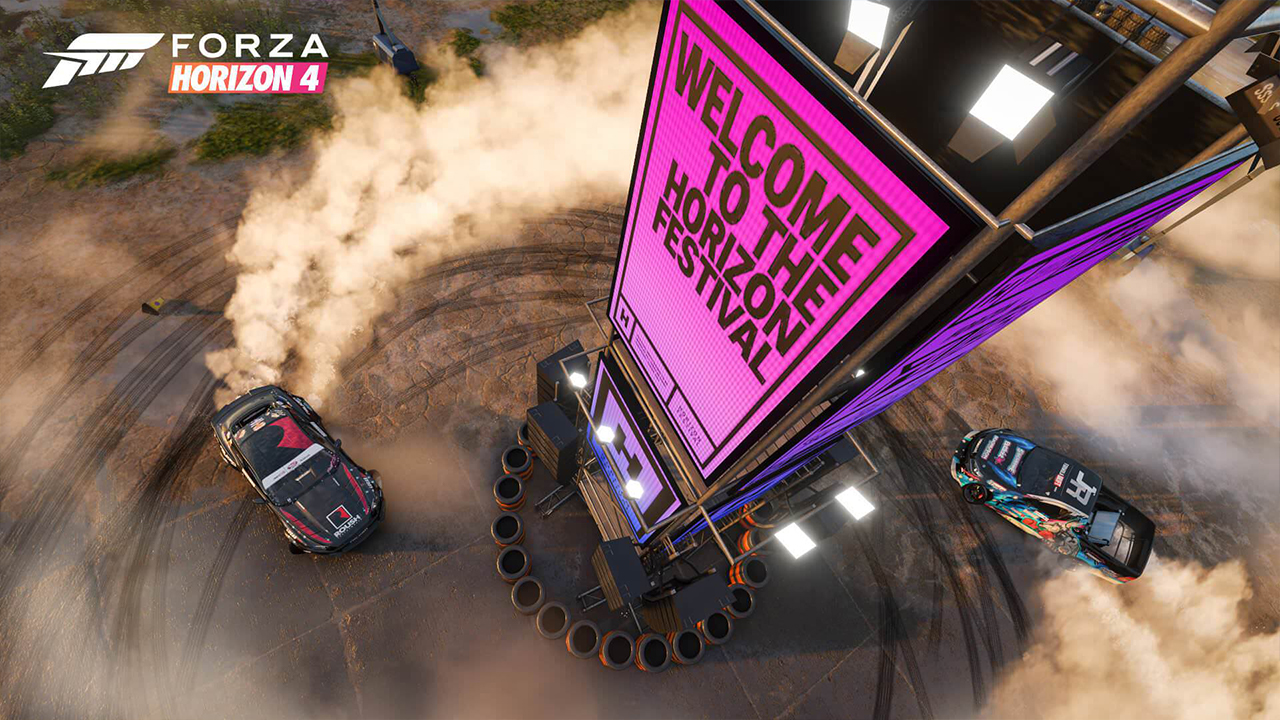 Playground Games et Microsoft Studios ont annoncé que Forza Horizon 4 était passé Gold. Cela signifie que le développement de la version de lancement du jeu est terminé et que le jeu est prêt à être joué moins de 3 semaines avant sa sortie officielle.
---
---
En plus d'annoncer que le jeu est passé Gold, Microsoft a également publié une démo jouable du jeu. Celle-ci est maintenant parue et elle peut être téléchargée et jouée sur PC et Xbox One. La démo présentera environ 10 des 450 voitures disponibles dans le jeu complet. Les joueurs pourront également visiter la récréation de la Grande-Bretagne dans le jeu et tester certaines des activités en monde ouvert et les quatre saisons du jeu.
Les joueurs peuvent également lancer leur carrière en cours de partie, soit en diffusant leur gameplay sur Mixer, soit en suivant quelqu'un en train de le faire. Les deux activités récompenseront les joueurs avec des points d'influence pour Horizon Life transposables dans le jeu complet.
Enfin, les détails du DLC Day 1, Best of Bond Car Pack, ont également été annoncés. Le DLC contient 10 voitures présentes dans les films James Bond, ainsi que 2 tenues Bond pour votre pilote et 6 phrases de « discussion rapide » à utiliser en multijoueur. Vous pouvez consulter la liste complète des voitures incluses dans le DLC ci-dessous :
1964 Aston Martin DB5 inspiré par Goldfinger (1964), Thunderball (1965), GoldenEye (1995), Skyfall (2012) et Spectre (2015)
1969 Aston Martin DBS de On Her Majesty's Secret Service (1969)
1974 AMC Hornet X Hatchback de The Man With the Golden Gun (1974)
1977 Lotus Esprit S1 de The Spy Who Loved Me (1977)
1981 Citroën 2CV6 de For Your Eyes Only (1981)
1986 Aston Martin V8 de The Living Daylights (1987)
1999 BMW Z8 de The World is Not Enough (1999)
Aston Martin DBS 2008 de Quantum of Solace (2008)
Jaguar C-X75 2010 de Spectre (2015)
Aston Martin DB10 2015 de Spectre (2015)
Plusieurs de ces voitures comporteront des gadgets visibles dans les films qui pourront être utilisés dans le mode Forzavista du jeu.
Le Best of Bond Car Pack sera disponible au lancement et sera inclus dans l'Édition Ultimate du jeu. Ceux qui achètent l'Édition Standard peuvent acheter le DLC séparément.
Forza Horizon 4 sort le 2 octobre sur PC et Xbox One. Ceux qui ont pré-commandé l'Édition Ultimate pourront jouer 4 jours plus tôt, à partir du 28 septembre.