Regardez comment FIFA 17 The Journey est réalisé !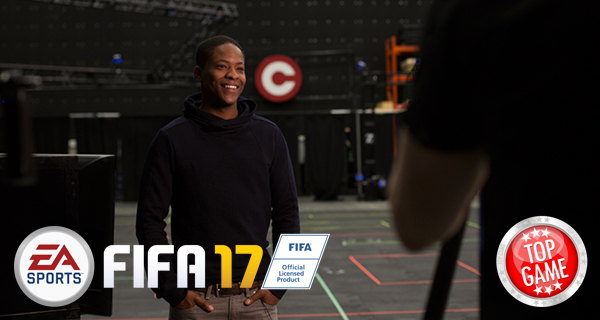 Curieux de savoir comment FIFA 17 The Journey est créé ? EA a récemment publié une nouvelle vidéo détaillant sa réalisation. Appelé « The Journey« , le mode histoire du jeu sera axé sur la vie d'Alex Hunter, décrit comme « la future étoile montante de Première Ligue. »
Pour rendre The Journey la plus authentique qu'elle puisse être, EA a approché de vrais joueurs de football pour pouvoir créer un récit aussi proche que possible de chacune de leurs expériences.
« La contribution de vrais joueurs incluant Harry Kane et Anthony Martial a aidé à ancrer l'aventure d'Alex Hunter dans la réalité, en donnant une expérience authentique des difficultés qu'un footballeur professionnel doit affronter dans sa lutte pour parvenir au sommet du jeu, » déclare EA.
« Il y a des hauts et des bas pour tous les footballeurs et c'est ce qui est montré dans l'histoire d'Alex. Vous avez juste à essayer de rester à un certain niveau et de ne pas aller trop haut quand les choses vont bien ni trop bas quand elles se passent moins bien. » déclare Marcus Rashford, un attaquant de Manchester United, qui est aussi un Consultant en Authenticité pour FIFA 17 The Journey.
En ce qui concerne la genèse du mode histoire du jeu, la vidéo présente aussi Tomiwa Edun qui joue le rôle d'Alex Hunter. Il montre comment Alex a été créé grâce à des scans du visage et d'autres technologies d'animation. Le même procédé a aussi été employé pour ceux avec qui il doit interagir comme sa mère et d'autres joueurs de foot.
L'histoire elle-même sera en fait basée sur des décisions du joueur. On vous donnera des occasions de choisir comment vous souhaitez qu'Alex Hunter réagisse dans une certaine situation. Différents cas surviendront en fonction de l'option choisie.
Vous pouvez voir tout ceci et bien plus dans la vidéo plus bas. Jetez-y un coup d'œil et faites-nous savoir dans les commentaires ce que vous pensez de FIFA 17 The Journey.