Une faction humaine introduite dans une bande-annonce de SpellForce 3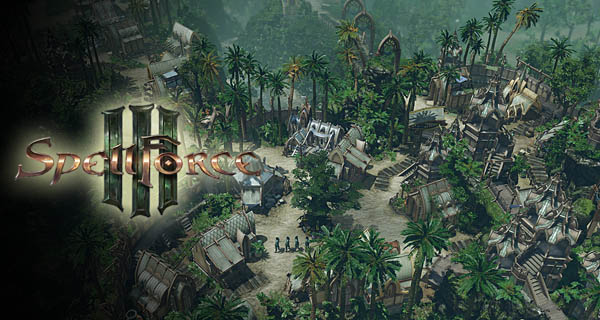 Un nouveau trailer de SpellForce 3 a été publié par THQ Nordic et Gilmore Games. Il s'agit d'une courte vidéo qui met l'accent sur la faction humaine du jeu. Vous apprendrez ce qu'ils ont enduré ainsi que certaines des armes et des attaques qu'ils peuvent utiliser dans le gameplay.
---
---
La vidéo débute avec une vue aérienne de leur faction avec ses magnifiques villes et forteresses. Le narrateur parle des défauts de la faction mais cela ne signifie pas qu'ils sont faibles. Au contraire, les épreuves qu'ils ont dues affronter les a rendus forts. « Comme un guerrier chevronné, notre pays a appris de chaque conflit, chaque bataille, chaque guerre. Ils nous ont enseigné ce que saigner signifie, et nous défendrons ce pays jusqu'à notre dernier souffle. » Vous pouvez regarder la bande-annonce de SpellForce 3 ci-dessous :
SpellForce 3 se passe avant les évènements de SpellForce : The Order of Down. Il comprend un mode campagne complet qui demande environ 30 heures pour le terminer. Il a aussi un mode Joueur Contre Joueur qui vous permet d'affronter jusqu'à cinq joueurs. Dans ce mode, vous devez lever vos armées, accroître vos compétences puis assiéger d'autres joueurs et s'ils vous battent, vous devez défendre votre donjon.
SpellForce 3 sort le 7 décembre, pour l'instant exclusivement sur PC.